How To Celebrate Sober Dads On Father's Day
Father's Day is a time to celebrate fathers and paternal figures, including those in addiction recovery. No matter where they are in their recovery journey, these fathers can be honored by their loved ones.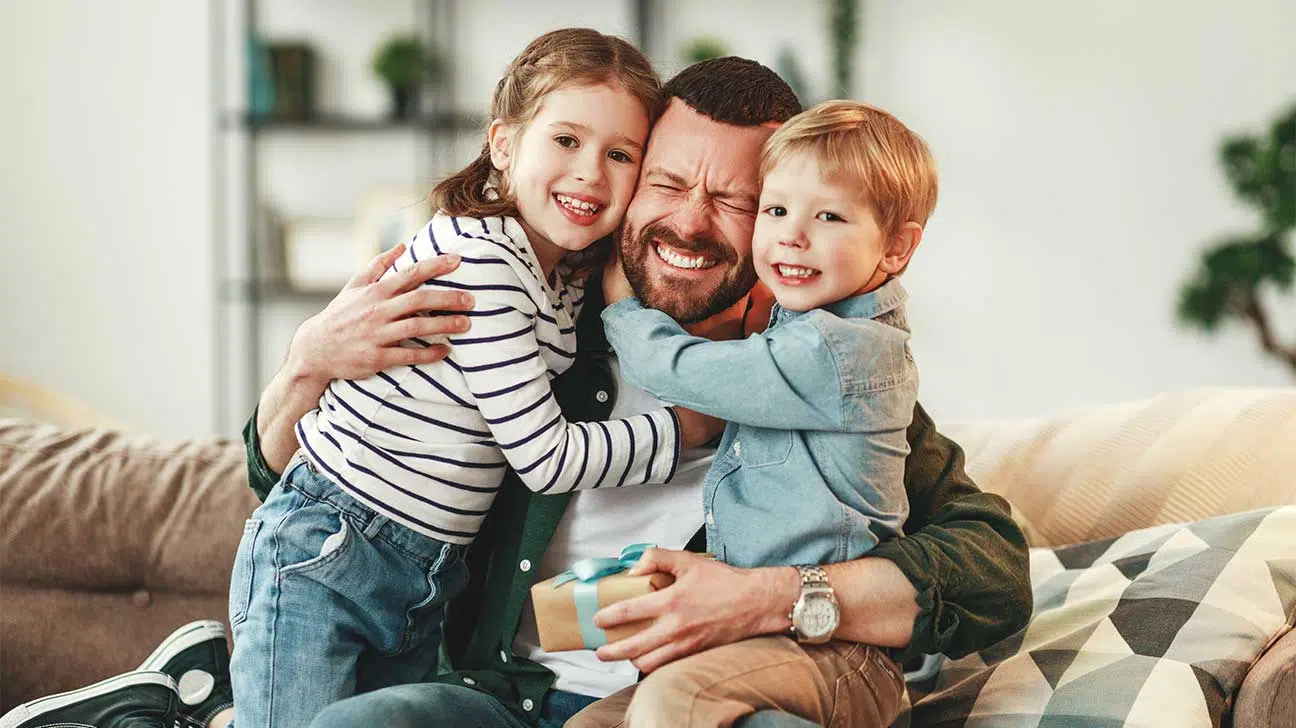 On June 19th of 2022, you can look forward to celebrating the day in honor of fatherhood by showing support, appreciation, reverence, and love in a unique way.
Getting sober is one of the hardest things to do, and fathers face unique challenges as male role models to their children. It takes a lot of courage and humility to accept help.
Celebrating Father's Day is about showing dad how proud his family is of him as a father and a person in recovery.
Many people have great personal relationships with their fathers, but not all father-child relationships are ideal, especially when substance abuse is involved.
Ways To Celebrate Sober Dads On Father's Day
Depending on if a father is newly sober or well into recovery, there are ways of celebrating the day in a way that is comfortable and appropriate for every relationship.
Sometimes the simplest gestures are the most powerful. Here's how you can honor your father this year.
Send A Meaningful Card Or Letter
There are plenty of commercial gift options for Father's Day, but sometimes the most impactful gifts are written words from the heart that express genuine gratitude and love.
Fathers who get substance abuse treatment often do so after the addiction has already caused some trauma in parent-child relationships due to behaviors under the influence.
A big part of celebrating a sober Father's Day is expressing gratitude for the present and forgiveness for the past. A letter can say a lot about milestones in a relationship.
Whether it gets mailed from afar or hand-delivered, a thoughtful card or letter can mean the world to a dad in recovery, and convey how valued he is by his kids.
Attend A Sober Event Together
People in recovery work hard to sustain their sobriety and often rely on the support of peers and communities.
Many fathers attend regular sober support groups such as Alcoholics Anonymous (AA).
Recovery groups such as AA and Narcotics Anonymous (NA) often sponsor special events on Father's Day to honor sober dads and their families.
Adult Children of Alcoholics (ACOA) is a support group for families impacted by substance abuse and children who grow up in households with addicted parents.
Attending a sober event such as ACOA Father's Day Phone Meeting Marathon is an opportunity for fathers and children to dial in and hear or share personal experiences.
Plan A Family Meal
For many fathers, the opportunity to spend time with family doing something as simple as having a meal together can be symbolic of renewed trust and restored family bonds.
Bringing everyone together for a sober family barbecue or home-cooked meal can make the day memorable by celebrating his success in sobriety and his role as a father.
It can also be a nice occasion to spend with close friends and loved ones in recovery. Inviting his sober friends and their families can help him feel surrounded by support.
If your dad likes to cook, this can be a rewarding opportunity for him to provide a meal for his family, which he may not have been able to do in addiction.
Enjoying food as a family can be a humbling and personal experience. You can revisit or create new traditions for having a family breakfast or dinner in honor of sobriety.
Make A Donation To A Charity
Unfortunately, not every father and his family will be able to enjoy the day sober. For fathers who are still in active addiction and need treatment, the battle is far from won.
There are plenty of resources for families coping with substance use disorders, and charitable causes for fathers who need treatment and their families in need of support.
The National Association for Children of Addiction (NACoA) accepts contributions to expand prevention and addiction recovery programs for families in need of support.
Donations can be made by phone, online, or by mail. You can also donate in honor or memory of someone by filling the donation form with their name.
The NACoA also offers the opportunity to become a member of the organization for a small annual fee, which includes a membership discount on educational materials.
Go To An Al-Anon Meeting
It is a well-known fact that addiction impacts the whole family, not just the individual. When fathers get sober, their children and spouses go through a healing process too.
Al-Anon is a support group for family members and loved ones of people in recovery or trying to get sober. This provides a safe space for sharing stories and experiences.
Going to an Al-Anon meeting not only connects families who have been through the ordeal of addiction, but it also demonstrates support for fathers in recovery.
The gifts of sobriety are worth the challenges of overcoming addiction, and restoring relationships with one's children and loved ones is one of the greatest gifts of all.
Find Addiction Treatment For Your Father
For dads in recovery, sobriety is a true blessing, to themselves and to their loved ones. On Father's Day, they can celebrate and be celebrated as sober parents and people.
If your father is in need of addiction recovery support this Father's Day, reach out to the specialists at Spring Hill Recovery Center.
We can provide your father with services ranging from drug detoxification to inpatient rehab and aftercare services. Call us today to get started.
Written by Spring Hill Editorial Team
©2023 Spring Hill Recovery Center | All Rights Reserved
This page does not provide medical advice.