Massachusetts Medication-Assisted Treatment
Medication-assisted treatment offers a way for people with an alcohol or opioid use disorder to reduce withdrawal symptoms, cravings, and the risk of relapse. Several medications have been approved by the FDA to use in conjunction with behavioral therapy.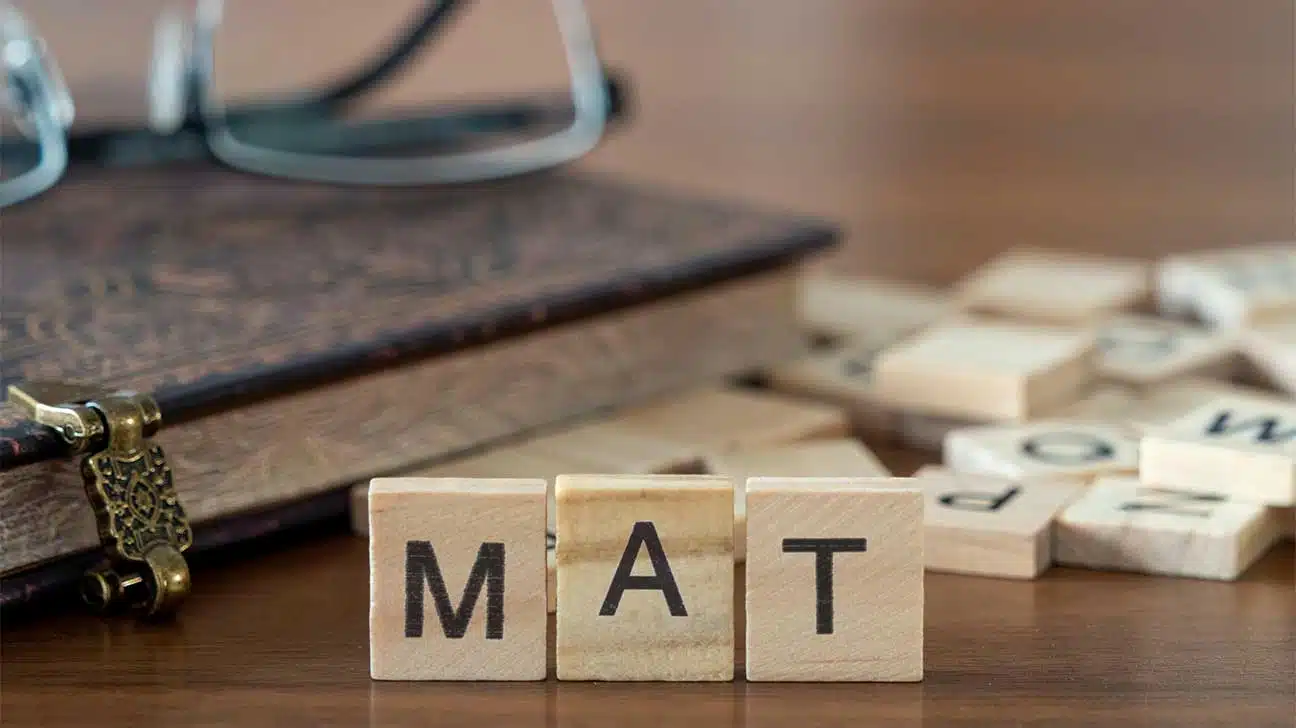 People in recovery from a substance use disorder (SUD) often have to overcome many challenges to return to living a sober life.
Everyone's experience will be different, but because substance abuse can change the way the brain functions, recovery can be physically, mentally, and emotionally difficult.
For people with some SUDs, medication-assisted treatment (MAT) is available at treatment centers in Massachusetts to help ease the symptoms of withdrawal and create a pathway for long-term addiction recovery.
MAT involves the use of U.S. Food and Drug Administration (FDA)-approved medications as part of a whole-person approach to addiction treatment that also includes behavioral therapies and counseling.
As with all use of medications, there are benefits as well as side effects to consider. Speak with your health care provider if you're considering MAT.
What Is Medication-Assisted Treatment?
Medication-assisted treatment is an option for people with specific substance use disorders to use on their path to sobriety.
Treatment may involve daily, weekly, or monthly doses of medications meant to prevent relapse. Meanwhile, a client will attend regular therapy settings, typically in a group or individual setting.
The medications used in MAT can help ease withdrawal symptoms and reduce psychological cravings, providing an opportunity to better focus on recovery and healing.
Research has shown that addiction medicines can help with the following:
What Levels Of Care Utilize Medication-Assisted Treatment?
MAT may be a program on its own or incorporated into a larger treatment plan. Depending on a person's history of substance use and the severity of their addiction, a standalone MAT program may suffice.
However, others may require more intensive care with the help of MAT medications and therapies to overcome substance abuse.
Addiction treatment facilities in the state of Massachusetts may use MAT in:
Addictions Treated With MAT
Two of the most prevalent substance use disorders are treatable with medication-assisted treatment: opioid use disorder (OUD) and alcohol use disorder (AUD).
Alcohol Use Disorder
About 14.5 million Americans have an alcohol use disorder, according to recent data from the National Institute on Alcohol Abuse and Alcoholism (NIAAA).
Alcohol addiction can make it very difficult to stop drinking. Withdrawal symptoms can appear following just hours after a person's last drink and can last for days.
Withdrawal from alcohol abuse typically includes symptoms such as:
headaches
anxiety
nausea
tremors
hallucinations
seizures
Medications approved for the treatment of alcohol use disorder can ease or prevent these symptoms, reduce cravings, discourage the use of alcohol, and help maintain sobriety.
The following are some of the medications used to treat alcohol abuse:
Acamprosate: For people who have completed the detoxification process associated with alcohol withdrawal, this medication works to re-establish healthy brain chemistry, which reduces cravings and makes alcohol relapse less likely.
Disulfiram: This option is for people with chronic AUD who have also completed the detoxification process. When taking this medication, side effects like vomiting and difficulty breathing can occur just minutes after drinking even a little alcohol and last for about an hour.
Vivitrol (brand name for extended-release naltrexone): Also for use after a person has stopped drinking, Vivitrol helps with the maintenance of sobriety by blocking endorphin receptors, thus blocking the euphoric effects of alcohol and reducing cravings.
Opioid Use Disorder
The U.S. has seen a significant increase in the number of people living with opioid use disorder since the beginning of the opioid epidemic in 1999.
Opioid dependence can involve the use of heroin, morphine, prescription opioids such as Vicodin and OxyContin, and synthetic opioids, which are mostly fentanyl and its forms.
Withdrawal symptoms from opioids can include the following:
nausea
anxiety
vomiting
problems sleeping
abdominal pain
Withdrawal can begin within just a few hours of the last dose, as the body starts its natural detoxification process.
There are several options for medications that can be used in the treatment of opioid use disorder for maintaining lifelong sobriety.
A few medications approved by the FDA for opioid treatment programs include:
Buprenorphine: This medication is for people in the early stages of opioid withdrawal, typically within 12 to 24 hours of their last dose. As an opioid partial agonist, it binds to opioid receptors, which can ease symptoms of withdrawal and reduce cravings. Naloxone is often used with buprenorphine in a formulation that reduces misuse of the medication.
Methadone: An opioid agonist, methadone can ease symptoms of withdrawal, reduce cravings, and fully or partially block the effects of opioids.
Naloxone: This medication is used to block and reverse the effects of an opioid overdose.
Naltrexone: Also used in the treatment of alcohol use disorder, naltrexone helps people recover from opioid addiction by blocking the euphoric and sedative effects of heroin and the natural opiates morphine and codeine. It reduces cravings by binding to opioid receptors.
Suboxone (brand name for buprenorphine and naloxone): Suboxone combines the opioid partial agonist buprenorphine with naloxone to ease opioid withdrawal symptoms, reduce cravings, and decrease the likelihood of abuse.
Studies show that people receiving long-term treatment with methadone or buprenorphine are 50% less likely to die, according to the National Academy of Sciences.
Of the 91,799 drug overdose deaths in 2020, opioids were involved in nearly 75%, making these highly addictive drugs particularly dangerous.
Therapies Used In MAT Programs In Massachusetts
The whole-person approach that MAT provides for people in recovery offers many types of therapy, counseling, and other behavioral health treatment services.
These treatments can help people identify triggers, change thought patterns and behavior that led to their drug use, improve their communication, and gain other tools for aiding their lifelong sobriety.
What To Look For In An MAT Program
Some factors to consider when looking for an MAT program include evidence-based therapies, licensed medical professionals, and strong aftercare options, as well as national and local accreditation.
Evidence-Based Recovery Model
Recovery programs with an evidence-based model focus on providing primary care and treatment options that are backed by scientific research.
MAT is an evidence-based addiction treatment, as are the following therapies, which can involve group sessions or individual therapy:
community reinforcement approach (CRA)
cognitive-behavioral therapy (CBT)
dialectical behavior therapy (DBT)
family psychoeducation therapy
motivational interviewing (MI)
FDA-Approved Medications
While new medications are in development for substance abuse treatment, only FDA-approved medications can be used in MAT.
FDA approval means that these medications have proved to be safe and effective in the treatment of substance abuse.
That being said, daily monitoring is critical during treatment to make sure that the medication is being used properly and working the way it should.
Some medications come with the risk of drug abuse and physical dependence, such as methadone, and will not be the right fit for everyone.
Qualified Treatment Specialists
The best MAT programs have care teams with substantial educational qualifications and MAT-specific experience.
The Substance Abuse and Mental Health Services Administration (SAMHSA) is the government body that authorizes MAT prescribers.
Qualified treatment specialists ensure that all federal laws are being followed regarding the prescribing of treatment medications, including receiving mandatory training and approval from SAMHSA.
For example, to prescribe, dispense, and administer buprenorphine, a waiver must be obtained from SAMHSA that reflects the required credentials and training.
Aftercare/Continuing Care Options
Treatment of substance use disorders often requires continued care past inpatient treatment. This is sometimes referred to as aftercare.
Aftercare treatment plans might include things like participation in a 12-step group, referrals to therapists and other care providers outside the treatment facility, access to addiction recovery alumni tools, and medication oversight.
Once the plan is agreed upon, it must be followed as closely as possible to continue recovery success and prevent relapse.
Medication-Assisted Treatment At Spring Hill
Spring Hill Recovery Center provides compassionate medical care and support on a campus surrounded by nature to aid in our clients' healing.
Though a full day of therapy and counseling is planned for each person who stays with us, there is also ample time for resting, participating in social activities, exercising, and enjoying the outdoors.
When it's time to go home, a designated aftercare coordinator works closely with you and your care team to devise the best plan for continuing care.
Aftercare plans might include outpatient addiction treatment, community and peer-support groups, continued medication assistance, and even legal assistance.
Find A Medication-Assisted Treatment Program In Massachusetts
If you believe that you or a loved one could benefit from a medication-assisted addiction treatment program, please reach out to us today.
Our care team would be happy to discuss all of your options and answer any questions you might have.
Written by Spring Hill Editorial Team
©2023 Spring Hill Recovery Center | All Rights Reserved
This page does not provide medical advice.