New Haven, CT Alcohol And Drug Rehab Centers
Alcohol and drug rehab centers near New Haven, Connecticut offer a range of addiction treatment options designed to help individuals with substance use disorders overcome their addiction.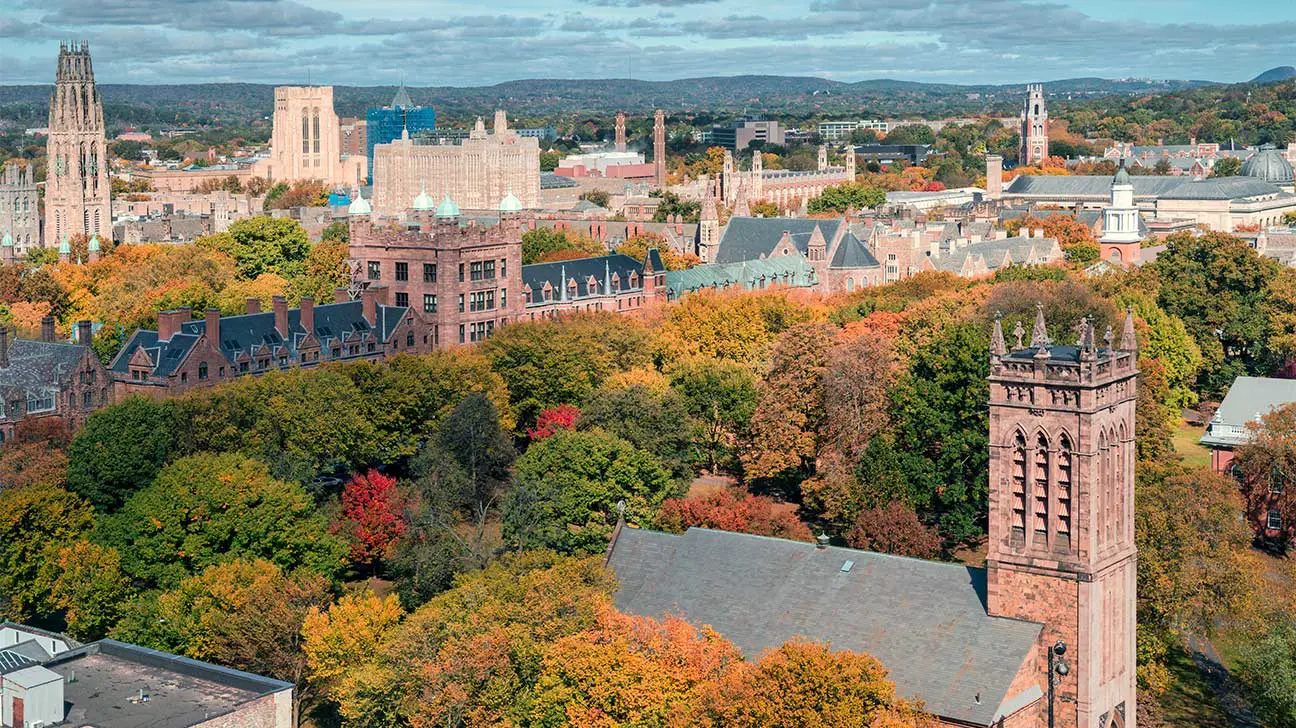 Drug and alcohol abuse can severely impact an individual's mental health and physical functioning, overall well-being, and ability to lead a normal life. Without treatment, drug or alcohol addiction can be life-threatening, which is why finding the right professional treatment program is so important in the journey toward addiction recovery.
Recovery from drug and alcohol abuse frequently requires intense, ongoing care. As such, many addicted individuals enter inpatient treatment or residential treatment programs for around-the-clock supervision and professional guidance.
New Haven, Connecticut is near several addiction rehab centers designed to address the varied and often complicated problems that can arise from substance abuse.
New Haven, Connecticut Drug And Alcohol Abuse
As the second-largest city in Connecticut, New Haven is home to just over 130,000 individuals, many of whom struggle with alcohol or drug abuse. Opioid and prescription medication addictions, two of the state's most prevalent substance abuse issues, are responsible for hundreds of fatalities each year.
Though the city of New Haven and the state of Connecticut offer a number of substance abuse treatment options, the state reports decreasing voluntary admission into such programs. From 2015 to 2018, accidental opioid overdoses increased by nearly 40 percent, a staggering statistic that professional addiction treatment can help reverse.
New Haven Drug And Alcohol Treatment
In an effort to combat Connecticut's opioid overdose crisis, state health officials have developed a free, interactive app designed to educate individuals on the seriousness of opioid use.
The app provides critical information on:
recognizing and responding to the signs of opioid overdose
proper storage and disposal of prescription opioids
treatment and recovery options for those addicted to opiates
protections provided by the Good Samaritan Law
connecting with helpful resources and people to prevent accidental overdose
Alcohol and drug rehab centers also offer an array of addiction treatment options designed to provide high-level support for those struggling with addiction.
Inpatient drug rehab, residential rehab, and outpatient treatment programs provide ongoing therapy and guidance to help addicted individuals recover and regain their health.
Choosing An Addiction Treatment Center
For people with a substance use disorder, finding the right addiction center can be a challenge.
As you seek professional drug or alcohol treatment in New Haven or the surrounding communities, it's important to select a rehab center that emphasizes the following:
customized treatment approach: personalized addiction treatment programs are capable of meeting each individual's unique needs
availability of detox programs: drug and alcohol detox can have life-threatening repercussions and often requires medication assistance or professional supervision
evidence-based treatment: evidence-based addiction treatments have published research to support their efficacy in achieving the desired outcomes of an addiction rehab program
relapse prevention planning: helpful strategies and resources to help addicted individuals maintain recovery long-term
Rehab Centers Near New Haven, Connecticut
Rehab centers in New Haven and the surrounding communities offer a variety of treatment programs designed to meet an addicted individual's unique needs. However, not all drug and alcohol rehab centers provide the same treatment options.
Because several factors can affect a person's rehab needs, it's important to understand which addiction treatment programs are available.
The following rehab programs are the most common types of substance abuse treatment available near New Haven, Connecticut:
Alcohol And Drug Detox Centers
Detox centers provide 24/7 professional care and supervision for individuals who need to safely detox from addictive substances. Such programs offer both behavioral and medical support, which may include medication-assisted detoxification, if necessary.
Inpatient Drug Rehab Programs
Inpatient rehab programs in Connecticut provide around-the-clock access to both behavioral and medical care in a residential treatment setting. Inpatient treatment programs typically offer addicted individuals a variety of therapies designed to encourage successful, long-term recovery from alcohol and drug addiction.
Outpatient Treatment For Addiction
Outpatient treatment programs are available in many forms. Partial hospitalization programs, intensive outpatient treatment, and standard outpatient treatment options provide varying treatment services and degrees of addiction recovery support.
Because outpatient programs are generally more flexible, many working individuals opt for these treatment plans. Certain outpatient programs also offer ongoing support and guidance for recovering individuals who've successfully completed an inpatient treatment program.
Sober Living Options
Sober living and transitional facilities in the New Haven area are designed to provide a safe and supportive living environment for those in early recovery from drug and alcohol addiction.
These rehab facilities typically allow individuals to come and go as they please to encourage the adoption of responsible habits. The ultimate goal of sober living homes is to encourage a successful transition from addictive patterns to a sober, healthy lifestyle.
Aftercare Recovery Programs
Addiction recovery is a lengthy process that frequently requires ongoing support and care. Aftercare programs serve to connect individuals with community resources, support networks, and treatment services. These forms of ongoing support help newly sober individuals thrive throughout the recovery process.
Spring Hill Recovery Center Near New Haven, Connecticut
If you or someone you love struggles with drug or alcohol addiction, please don't hesitate to reach out to our team at Spring Hill Recovery Center. Substance abuse can severely impact life, but with a focused treatment program, it's possible to overcome addiction and reclaim your health.
Our fully accredited treatment center offers both residential treatment and outpatient programs that emphasize an individualized approach to patient care.
We provide a wide variety of treatment options for residents throughout Massachusetts state, as well as those living in New Haven, Connecticut and the surrounding New England areas.
To learn more about our alcohol and drug treatment options and the many types of recovery programs we offer, call Spring Hill today.
Written by Spring Hill Editorial Team
©2023 Spring Hill Recovery Center | All Rights Reserved
This page does not provide medical advice.