Chicopee, MA Alcohol And Drug Rehab Centers
A variety of drug and alcohol rehab facilities are available to residents of Chicopee, Massachusetts. These addiction treatment centers provide a range of treatment programs, including inpatient treatment, intensive outpatient treatment, aftercare, and more.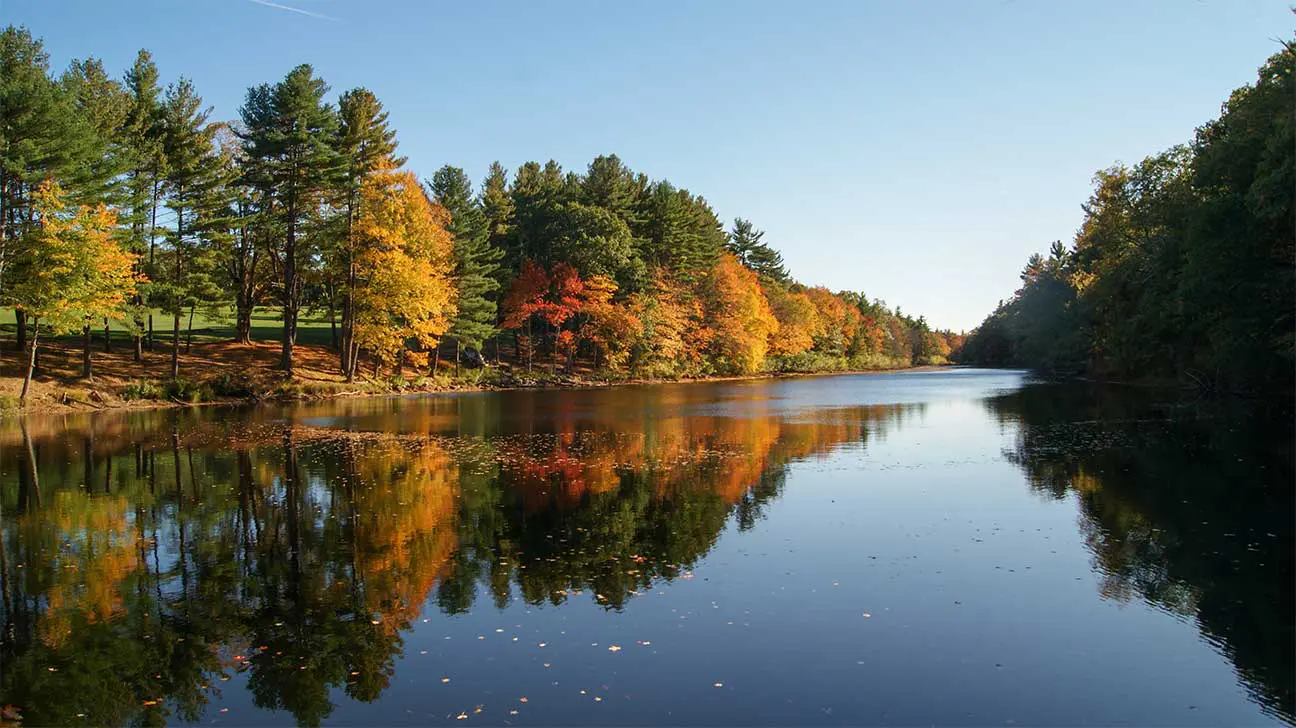 Massachusetts has one of the highest rates of substance abuse in the United States. The state has been battling the opioid epidemic and other substance use disorders for decades. Chicopee is a western Massachusetts city that has been greatly affected by substance abuse.
Addiction is the most severe form of substance use disorder. It's a chronic disease that is difficult to cure without professional alcohol and drug treatment. Fortunately, a variety of addiction treatment centers are available to Chicopee residents, offering a range of recovery programs designed to help them achieve long-term recovery.
Chicopee, Massachusetts Drug And Alcohol Abuse
Chicopee has one of the highest overdose death rates per capita in the state of Massachusetts. The city has a population of just 55,000 people and experienced 26 deaths due to opioid overdoses alone in 2016.
The state of Massachusetts as a whole saw 1,991 overdose deaths in 2018. Approximately 88 percent of drug overdose deaths in the state of Massachusetts involved at least one opiate.
The following are the most common substances of abuse in the state of Massachusetts:
marijuana
prescription drugs
Chicopee Drug And Alcohol Treatment
Health, school, and public safety officials in Chicopee have joined together to fight the opioid epidemic.
The following are some of the preventative efforts being taken in Chicopee as well as across the state of Massachusetts:
developing educational and prevention programs for families
creating a coalition of health officials with East Longmeadow and Springfield
one-on-one student screenings with guidance counselors or nurses at schools
providing Narcan to firefighters, police, and other public safety personnel
installation of a secure drug box in Chicopee
Chicopee officials have also been providing residents with resources on where and how to find accredited drug and alcohol rehab centers near the city.
Selecting A Quality Drug Rehab Center
Finding the most ideal drug rehab center for you or your loved one may seem like an intimidating process. However, many of the top drug and alcohol treatment centers near Chicopee share similar qualities.
The following are key elements of a quality drug and alcohol rehab center:
24-hour care: the rehab center offers around-the-clock medical and behavioral health support to recovering individuals
evidence-based treatment: the substance abuse treatment methods used have been proven effective in fostering long-term recovery
family involvement: the treatment center invites approved family members to be active parts of the treatment process
individualized treatment approach: treatment is tailored to suit your specific addiction and mental and physical needs
aftercare programs: the rehab facility helps you achieve addiction recovery through a variety of available programs following inpatient or outpatient treatment
Rehab Centers Near Chicopee, Massachusetts
Different alcohol and drug treatment centers offer varying types of treatment. Although, most accredited drug and alcohol rehab facilities offer a number of common treatment methods and programs.
Alcohol And Drug Detox Programs
Detox is one of the most important paths to recovery as well as one of the first. A drug and alcohol detox center will offer 24-hour medical care, crisis stabilization, and mental health treatment services.
A recovering individual's detoxification program may involve medication-assisted treatment to ease the side effects associated with withdrawal symptoms. Detox typically precedes admission into a residential treatment program.
Inpatient Treatment Programs
Inpatient treatment programs, also known as residential treatment, generally involve the recovering individual moving onto the inpatient rehab center campus. Here, the recovering individual receives 24-hour support as well as a customized treatment program.
Inpatient drug rehab typically includes individual and group therapy sessions, as well as a variety of indoor and outdoor activities to heal the mind and body.
Outpatient Treatment For Addiction
Outpatient treatment can vary greatly in the types of treatment services offered as well as the intensity of the program. Outpatient services are typically more flexible than inpatient programs, allowing the recovering individual to attend work, school, or other life obligations.
Examples of outpatient programs include traditional outpatient treatment, partial hospitalization, and intensive outpatient treatment.
Sober Living Options
A sober living home, or transitional facility, can play an important role in the long-term recovery of an individual suffering from alcohol or drug addiction.
These facilities offer safe, drug-free living environments for those who may not have supportive homes to which they can return following treatment. Sober living homes help recovering individuals transition back into daily routines.
Aftercare Recovery Plans
The path to recovery is one that never ends, and that's why aftercare programs are essential. Aftercare, or continuing care, connects the recovering individual with resources in the community and addiction support group networks to help them continue the journey of lifelong recovery.
Spring Hill Recovery Center Near Chicopee, Massachusetts
Spring Hill Recovery Center is an addiction treatment center with the programs and experience to help you or your loved one achieve recovery from drug or alcohol addiction.
Located just 1.5 hours from Chicopee, this scenic drug rehab center offers the evidence-based treatment methods you need to overcome addiction and lead a more fulfilling life.
The serene setting of Spring Hill Recovery Center provides the peace of mind required to heal the mind and body. Recovering individuals have access to a variety of amenities inside and outside of the treatment center, including art therapy, outdoor adventures, and more.
Contact Spring Hill Recovery Center helpline today for more information on our proven-effective addiction treatment programs.
Written by Spring Hill Editorial Team
©2023 Spring Hill Recovery Center | All Rights Reserved
This page does not provide medical advice.