Revere, MA Alcohol And Drug Rehab Centers
Taking part in addiction treatment programs at an accredited drug and alcohol rehab center is one of the surest ways to overcome addiction. A number of alcohol and drug treatment centers are available to residents of Revere, Massachusetts.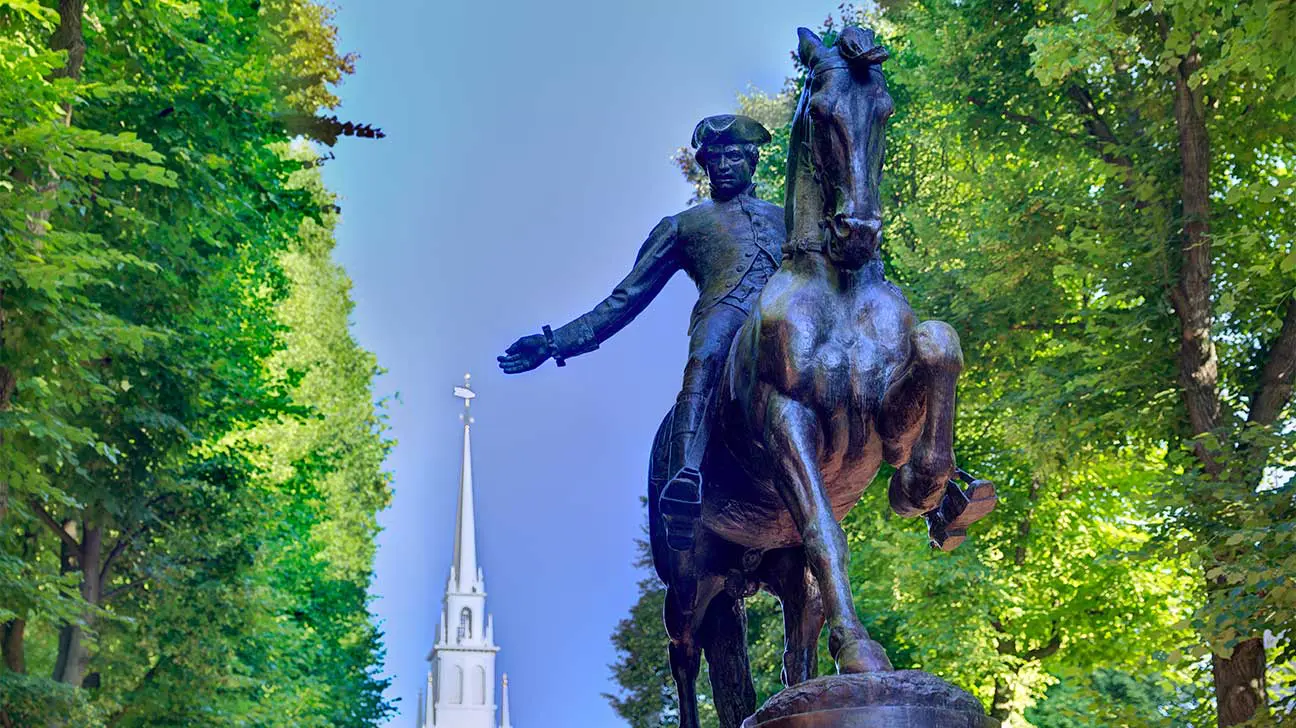 Addiction is a chronic illness and the most severe form of substance use disorder. Addiction to opioids and other harmful drugs can have a negative effect on the life of the addicted individual as well as their family and community.
Addiction treatment at a qualified drug rehab center is one of the best ways to combat the disease. Revere, Massachusetts, residents have access to a variety of nearby treatment centers. These facilities offer inpatient treatment, day treatment, mental health care, and other treatment options.
Revere, Massachusetts Drug And Alcohol Abuse
The city of Revere and the entire state of Massachusetts have been battling the opioid epidemic and other substance abuse-related issues for decades. Massachusetts reported 1,460 opioid-related overdose deaths between the months of January and September 2019.
Synthetic opioids are a major problem, as more than 90 percent of Massachusetts opioid-related deaths are caused by these drugs. Although, opiates aren't the only substances being abused in Revere, Suffolk County, and Massachusetts.
The following are the most common substances of abuse in Massachusetts:
fentanyl
heroin
cocaine
alcohol
oxycodone
hydrocodone and other prescription drugs
Revere Drug And Alcohol Treatment
City of Revere officials created the Substance Use Disorder Initiatives (SUDI) office in 2016, as a way to streamline existing substance abuse treatment programs and improve the city's ability to combat substance abuse issues.
Prevention efforts implemented by SUDI include:
the SUDI Support Line providing support and resources
drop-in hours at the SUDI office for locating recovery services, receiving referrals, and more
increased overdose prevention and Narcan training
peer support services and Alternative Recovery Group meetings
post-overdose response strategy, known as the Overdose Outreach Program
Revere health and public safety officials are constantly working to provide as many resources to the community as possible, including information regarding nearby addiction treatment centers.
Finding A Substance Abuse Treatment Center
Choosing the most ideal treatment facility for you or your loved one can be difficult if you're unsure what to look for in a treatment program.
Consider choosing a treatment center near Revere, that offers the following:
treats your type of addiction: specializes in treating your specific drug addiction
evidence-based treatment: treatment methods have been proven effective for overcoming addiction
relapse prevention planning: tools, resources, and strategies are provided to help achieve lifelong recovery following inpatient or outpatient treatment
family involvement: your loved ones are encouraged to become an active part of your recovery process
24-hour care: medical and mental health support is available at all times
Rehab Centers Near Revere, Massachusetts
Drug and alcohol rehab centers available residents in Revere provide a wide range of addiction treatment services. However, not all rehab facilities offer the same services.
The following programs are some of the most common types of treatment for alcohol or drug addiction.
Alcohol And Drug Detox Programs
Drug and alcohol detox centers offer 24-hour monitoring for recovering individuals who need to withdraw from addictive substances. Some programs may offer medication-assisted treatment, using methadone or other medications, to help manage the symptoms of withdrawal.
Detoxification may be required before entering an outpatient or inpatient treatment program.
Massachusetts Inpatient Rehab Programs
Residential treatment programs, also known as inpatient treatment programs, provide ongoing support, dual diagnosis and mental health treatment, and more.
Recovering individuals live on-site at the drug rehab facility and take part in a variety of traditional and alternative therapies to overcome drug or alcohol addiction and achieve long-term recovery.
Outpatient Treatment For Addiction
Residents of Revere have access to a variety of outpatient treatment programs, including traditional outpatient treatment, intensive outpatient treatment, partial hospitalization, and more. Outpatient programs can vary greatly depending on the recovering individual and where they are in the recovery process.
Sober Living And Recovery Homes
Sober living homes provide supportive, drug-free living environments for recovering individuals following completion of inpatient or outpatient treatment. These transitional facilities help ease recovering individuals back their routines.
Aftercare Recovery Programs
Aftercare, also known as continuing care, is an essential part of addiction recovery. Aftercare programs provide the support recovering individuals need to prevent relapse.
Examples of aftercare programs include:
the SUDI office Alternative Recovery Group
group therapy sessions
addiction support networks
12-step programs
alumni support groups
Spring Hill Recovery Center Near Revere, Massachusetts
Your path to lifelong recovery begins at Spring Hill Recovery Center. Our accredited alcohol and drug treatment center offers a variety of inpatient drug rehab and intensive outpatient treatment programs.
The rehab center is located just one hour north of Revere in Ashby, Massachusetts. Spring Hill is surrounded by 70 acres of woodland in a setting that's ideal for healing the body and mind from the harmful effects of addiction.
Contact our addiction helpline at Spring Hill Recovery Center to take your first steps on the path to lifelong recovery today.
Written by Spring Hill Editorial Team
©2023 Spring Hill Recovery Center | All Rights Reserved
This page does not provide medical advice.