Dover, NH Alcohol And Drug Rehab Centers
Drug and alcohol rehab centers near Dover can provide people with the help they need to conquer substance abuse. A number of treatment options are available, including inpatient treatment, outpatient programs, detoxification support, and more.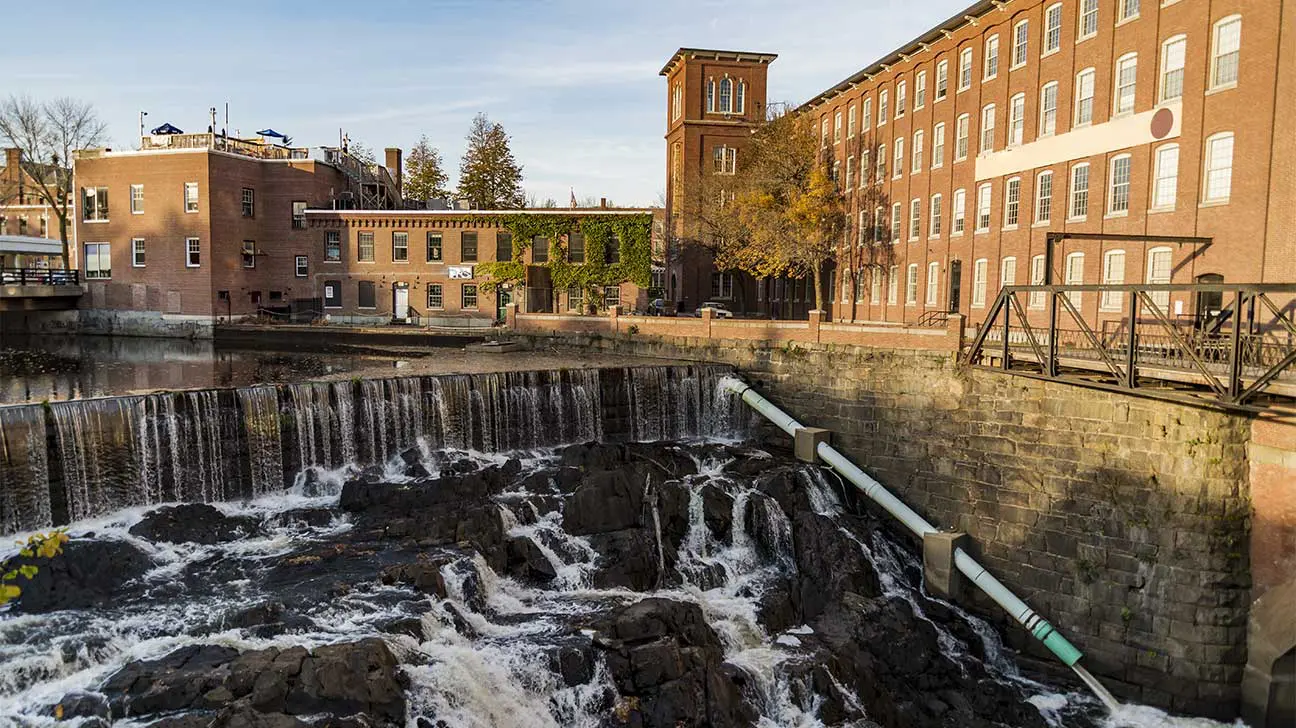 Addiction is a chronic medical condition that needs to be treated by medical professionals. With proper treatment, you can manage a substance use disorder, recover, and prevent relapses. Finding a treatment program that works for you is key to addiction recovery.
People often choose more intensive programs for their alcohol and drug treatment. An intensive inpatient treatment program provides you with the most support for your recovery.
Residents in New Hampshire have access to a number of these programs, including inpatient and residential treatment, outpatient services, drug and alcohol detox, and much more.
Dover, New Hampshire Drug And Alcohol Abuse
Like many states, New Hampshire is currently struggling to respond to the opioid crisis. The state of New Hampshire saw 415 drug overdose deaths in 2019.
The city of Dover has been more fortunate than others during the opioid crisis. There were between 5 to 10 overdose deaths in Dover in 2019. This shouldn't overshadow the fact that, for the state of New Hampshire, there are nearly 10 times as many opioid-related overdose deaths than there were a decade ago.
Thankfully, the state is rolling out more programs to help people with addiction.
Dover Drug And Alcohol Treatment
New Hampshire has rolled out a comprehensive set of programs to help people get the support that they need.
New initiatives have been launched at both the state and local levels. New commissions to help face the growing opiate crisis include the Prevention Task Force, Treatment Task Force, and the Systems Reform Task Force.
On a local level, the Dover Coalition for Youth is working hard to provide a compassionate approach to helping young people with addiction. Their efforts include more community resources and educational efforts to help keep the public informed about the realities of addiction.
There are also addiction treatment centers located near Dover.
Choosing An Addiction Rehab Center
A solid drug and alcohol treatment program offers a continuum of care in a 24-hour setting. Make sure to look for a program that treats your type of addiction and helps you prevent relapse with aftercare programs including alumni support and family involvement.
A few other specific things to look for in a substance abuse treatment program include:
evidence-based treatment — treatment programs should be based on the latest research
variety of therapies and treatments offered — a good addiction treatment program should be able to provide you with a diverse range of treatments
detox programs available — detoxification is the foundation of many treatment programs and can feature medication-assisted treatment
Rehab Centers Near Dover, New Hampshire
Each drug rehab center offers their own approach to addiction treatment. You can find a range of treatment options near Dover, including residential, outpatient, and inpatient programs.
While each treatment center offers different treatment programs, these are the most common types of treatment offered for New Hampshire residents.
Alcohol And Drug Detox
Detox is the first stop for many people in their recovery. In a detox program, you will receive the emotional and medical support you need while your body clears out all of the addictive compounds. These programs are often supervised by medical professionals to ensure a safe withdrawal.
Inpatient Drug Rehab Programs
In an inpatient treatment program, you will receive the most comprehensive care for your recovery. Inpatient programs provide you with 24-hour access to medical professionals, peer support, and a variety of treatment options.
Also called residential treatment, these programs can be intensive and offer a number of treatment approaches for whole-body healing. Some of these may include mental health treatment, dual diagnosis programs, access to detox, behavioral therapy, and more.
Outpatient Treatment For Addiction
When attending an outpatient treatment program, you will be able to leave the treatment facility at the end of each treatment session.
This requires you to travel to the addiction center multiple times per week. These options are often chosen by people who have home or work obligations outside of treatment.
Sober Living And Transitional Facilities
An important part of your treatment is building up a peer support network. Within sober homes, you'll be able to socialize with other people who are dedicated to long-term recovery while getting support and treatment for drug or alcohol abuse.
Aftercare And Continuing Care
A key part of alcohol and drug treatment is continuing your treatment even after you leave your primary treatment program.
Relapse is a serious concern for people with substance abuse issues, and aftercare programs can help you stay sober.
Spring Hill Recovery Center Near Dover, New Hampshire
Addiction can feel insurmountable, but there are treatment options readily available to New Hampshire residents.
Spring Hill Recovery Center operates a treatment center in Massachusetts located conveniently near Dover.
At Spring Hill Recovery Center, you can find a variety of recovery programs that are customized to your needs. Our evidence-based programs offer care from accredited medical professionals who put your care first.
Get in touch with the friendly staff at the Spring Hill Recovery Center today to learn more about our treatment options and get more information about starting your recovery.
Written by Spring Hill Editorial Team
©2023 Spring Hill Recovery Center | All Rights Reserved
This page does not provide medical advice.