Londonderry, NH Alcohol And Drug Rehab Centers
Residents of Londonderry, New Hampshire, have treatment options nearby which can help them break the cycle of addiction. These include inpatient treatment, outpatient treatment, partial hospitalization, and other substance use disorder treatment programs.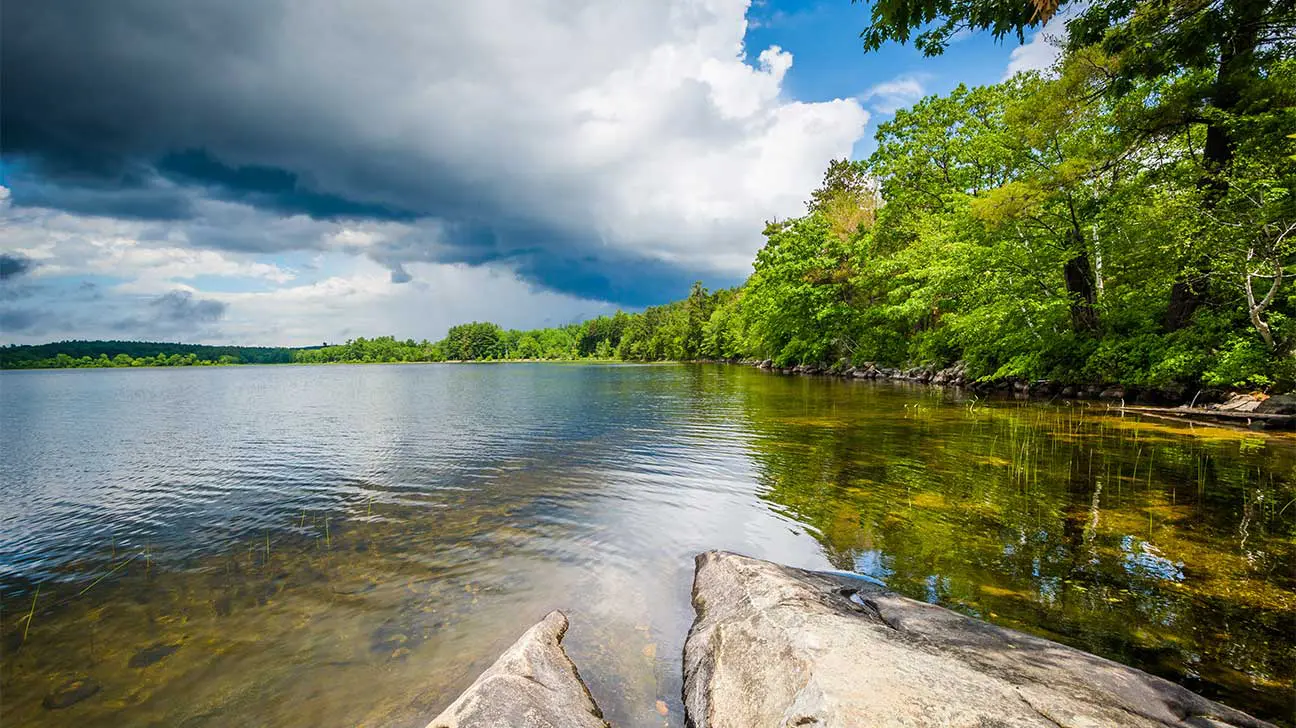 Located in western Rockingham County, Londonderry is settled between two large communities, Manchester and Derry. This area is one of the cities hit hard by the opioid crisis, and it continues to see regular hospitalizations due to opioid misuse and overdoses.
Drug and alcohol rehab centers near Londonderry offer an opportunity to break the cycle of drug and alcohol addiction by addressing the patient's underlying concerns and helping them get through withdrawal and recovery safely.
Londonderry, New Hampshire Drug And Alcohol Abuse
Londonderry, New Hampshire, has been affected by drug overdoses. In January 2019, data showed that there were between one and four deaths within the town during 2018, according to the New Hampshire Information & Analysis Center.
As of February 13, 2019, 410 people had died in the state as a result of overdoses. There were also between 26 and 50 administrations of Narcan made in Londonderry specifically between February 1, 2018, and January 31, 2019.
Londonderry Drug And Alcohol Treatment
Since the opioid crisis has had a significant impact on Londonderry and the rest of New Hampshire, there has been an increased focus on educating the community and providing access to medication-assisted treatment for those struggling with opioid abuse.
There are several 12-step programs in the area, including Nar-Anon, Cocaine Anonymous, Al-Anon, and Celebrate Recovery. The state of New Hampshire also has long-term addiction treatment services, residential halfway houses, transitional living opportunities, and outpatient treatment options.
New Hampshire Care Path is presently available to connect people in the community with the recovery support they need as they seek a path to sobriety.
Choosing An Addiction Treatment Center
When you're looking for a rehabilitation center, what you want matters. Some people will be looking for inpatient treatments, medication-assisted therapies, or other specific treatment programs.
Others will benefit from treatments with only the same gender or that focus on moving on to a structured sober living community.
Some things to look for in a treatment program include:
the use of medically approved therapies and substance abuse treatments
excellent amenities to make an inpatient treatment stay comfortable
appropriate care access for continuing care, medical treatment, and mental health treatment, during the stay
long-term support group systems
Every drug and alcohol treatment program has its own benefits. Take the time to talk to the staff at a potential drug rehab center to see which amenities are offered before signing up.
Rehab Centers Near Londonderry, New Hampshire
Alcohol or drug addiction may take hold and make it difficult to maintain sobriety, but there are treatment options available. Rehab centers near Londonderry focus on treating underlying health conditions, such as a dual diagnosis, and the specific substance addiction that individuals are dealing with.
At Spring Hill Recovery Center, we would be happy to talk to you more about the local treatment plans and rehab centers near you.
Alcohol And Drug Detox
Drug and alcohol detox centers provide you with the opportunity to detox from a substance safely. These programs may use tapering systems, rapid detoxification programs, medication-assisted detoxification treatments, and other methods of helping you rid your body of the offending substance safely and with minimal withdrawal.
These rehab programs may include use of medications to ease your discomfort, which will vary by rehab center but may include methadone, Suboxone, buprenorphine, or others.
Inpatient Drug Rehab Programs
For around-the-clock care, inpatient treatment is beneficial. Patients who do well in inpatient drug rehab often do not have solid support systems at home, so they need the structure of a residential treatment program. These programs provide room and board, so patients can focus on recovery.
Outpatient Treatment For Addiction
Outpatient treatment may be advisable for those with strong support systems at home who are able to live in a substance-free residence. These individuals may need to work or go to school, so they may not have time for a full inpatient program.
Some outpatient programs include:
Outpatient programs can be as short as a few hours, a few times a week, or up to a full day of treatment services every day of the week with nights spent away from the treatment facility.
Sober Living And Transitional Facilities
After graduating from an inpatient or outpatient program, some people benefit from moving into sober living communities, halfway houses, or other transitional facilities. The goal of these programs is to provide structure and a drug- and alcohol-free environment for those in recovery.
Aftercare And Continuing Care
Aftercare is a good idea for all patients who have graduated from a recovery program.
Aftercare may include:
going to a 12-step program
meeting with medical providers regularly
attending private or group therapy
having a sponsor to check in with
Aftercare is intended to help people stay sober and avoid relapses.
Spring Hill Recovery Center Near Londonderry, New Hampshire
At Spring Hill Recovery Center, our team is focused on helping you get through withdrawal and detoxification and into recovery.
Our addiction treatment center is located not far from Londonderry in Ashby, Massachusetts. Just one hour by car across the state border, our addiction center offers a range of rehab programs for people who need help entering recovery.
We believe that all people deserve the opportunity to live a sober lifestyle, so they can enjoy their health and live freely. We would be happy to help you or a loved one find the right addiction treatment program and get on the path to recovery. Learn more by contacting the Spring Hill helpline today to speak to an addiction specialist.
Written by Spring Hill Editorial Team
©2023 Spring Hill Recovery Center | All Rights Reserved
This page does not provide medical advice.