Cocaine Anonymous: What To Expect
Cocaine Anonymous is a support group that's similar to Alcoholics Anonymous. Though it's not the same as therapy, Cocaine Anonymous can be helpful to people who need a supportive community.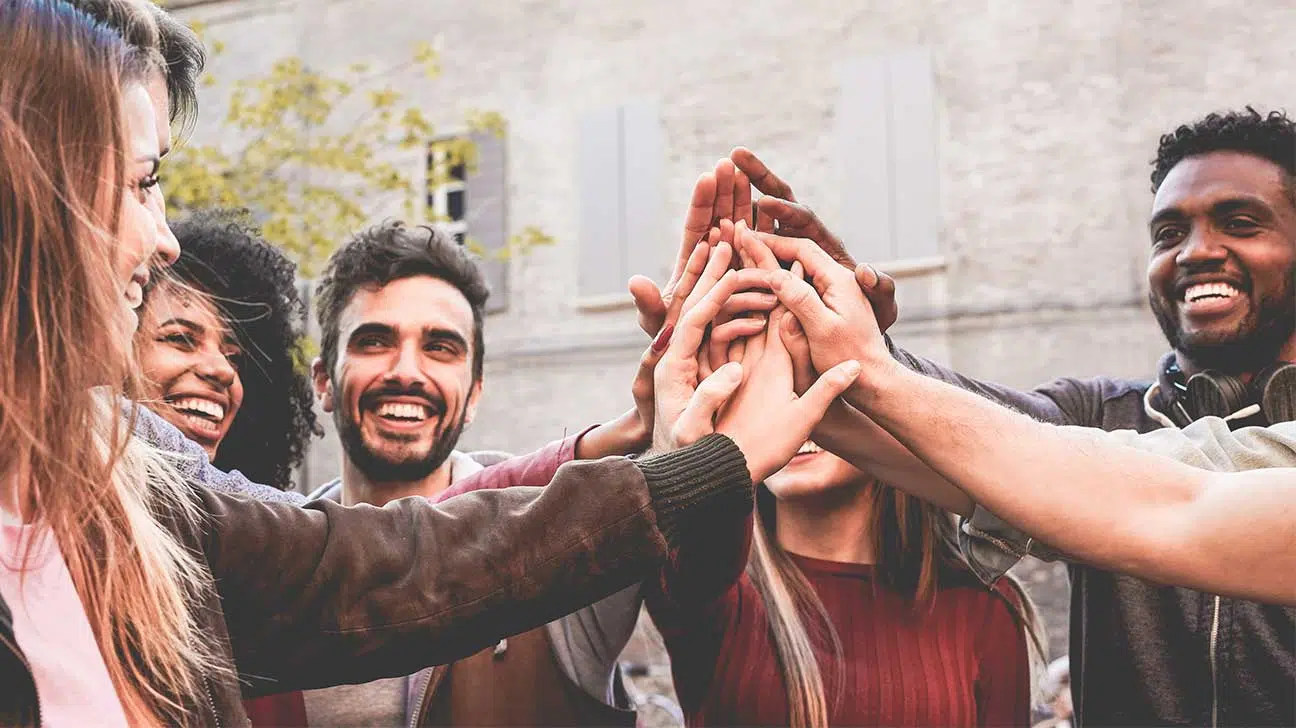 For people with an addiction to cocaine, having a supportive community can make a big difference in recovery. Groups such as Cocaine Anonymous can provide that community.
Cocaine Anonymous (CA) is a 12-step recovery group with meetings that take place all over the world. Often, CA members meet in person, but CA also offers online meetings.
This group is not officially affiliated with Alcoholics Anonymous (AA), but it does have a similar structure, and it uses AA literature as a guide.
Though the group focuses on cocaine use, anybody with any drug addiction may join.
CA encourages people to abstain from cocaine "and all other mind-altering substances" such as stimulant drugs.
Is Cocaine Anonymous The Same As Addiction Treatment?
Cocaine Anonymous is not the same thing as rehab, therapy, or other forms of cocaine addiction treatment. However, it does guide its members through a 12-step recovery program.
The primary purpose is to provide peer support for people who are recovering from addiction, and this kind of community can become quite helpful during recovery.
Through CA and similar groups, people can connect with others who have been through similar difficulties.
This kind of support can offer a sense of structure as people continue with their recovery after leaving rehab.
How Do The 12 Steps Work?
Like AA, CA uses a process called the 12 steps. The first step is to admit to having an addiction. The final step is helping others who also deal with addiction.
Other steps include believing that recovery is possible, making amends with others, and taking inventory of past mistakes.
Members work through one step at a time as they recover from substance abuse, receiving support from the group.
Group members do not work through each step at the same pace. In fact, a single meeting may have several members at different points in their recovery.
What To Expect At Your First Meeting
CA meetings take place in a variety of settings. Groups meet in people's homes, church basements, public meeting places, and more.
Virtual meetings take place online. Members can log into a designated website during meeting times with a meeting ID.
In-person meetings often have snacks and coffee. At all CA meetings, people share their stories and offer support for one another.
Anonymity
Anonymity is one of the most important factors of CA and other 12-step groups. For example, people only share their first names during meetings, instead of their first and last names.
According to Cocaine Anonymous World Services, Inc., groups take their members' privacy very seriously. This is why they have created open and closed group meetings.
In an open group, anyone is welcome to join no matter their experience with addiction. In a closed group, only those in cocaine addiction recovery are permitted to join.
This way, people can share freely as they discuss drug use, their experiences with cocaine withdrawal, and other topics related to drug use.
Spirituality
CA emphasizes the spirit of tradition, and the group itself is very spiritual in nature. The 12 steps, for example, include many references to God or a higher power.
However, CA's national institute emphasizes that people from all religious and spiritual backgrounds are welcome.
CA does not align itself with any particular religion, and it encourages members to define their own spirituality.
Literature
CA offers several tools for recovery, including book study. A person may find a lot of literature bearing the CA logo at meetings.
However, the most important piece of literature is borrowed from AA. It's a book titled Twelve Steps And Twelve Traditions, also known as the Big Book.
Chips
Like AA, CA gives its members "chips," or keychains that mark sobriety milestones.
The first chip is called the "newcomer" chip, which new members receive at their first meeting.
Members receive additional chips for one week of sobriety, one month of sobriety, one year of sobriety, and many milestones in between.
How Long Should I Attend Cocaine Anonymous?
A person may attend as few or as many meetings as they would like to attend. There is no minimum attendance requirement for membership.
If you try a CA meeting and find it helpful, you can attend meetings for as long as they benefit you.
If CA is not for you, you might try another support group or focus solely on addiction therapy and rehab instead.
How To Find A Cocaine Anonymous Meeting
You can find a local Cocaine Anonymous meeting by checking the CA World Services website.
On the CA "meetings" page, you can search for meetings by location and find phone numbers for local chapters.
Find A Cocaine Addiction Treatment Center
Whether or not Cocaine Anonymous is right for you, the best way to recover from cocaine addiction is to get treatment.
Spring Hill Recovery Center offers various levels of care, including both inpatient rehab and outpatient drug treatment services.
Contact us today if you or a loved one might have a cocaine addiction.
Written by Spring Hill Editorial Team
©2023 Spring Hill Recovery Center | All Rights Reserved
This page does not provide medical advice.