Meth Eyes: Does Meth Dilate Or Constrict Your Pupils?
Meth use dilates the eyes from the rush of dopamine felt in the central nervous system. Methamphetamine can also cause rapid eye movement, impaired vision, and other long-term eye issues.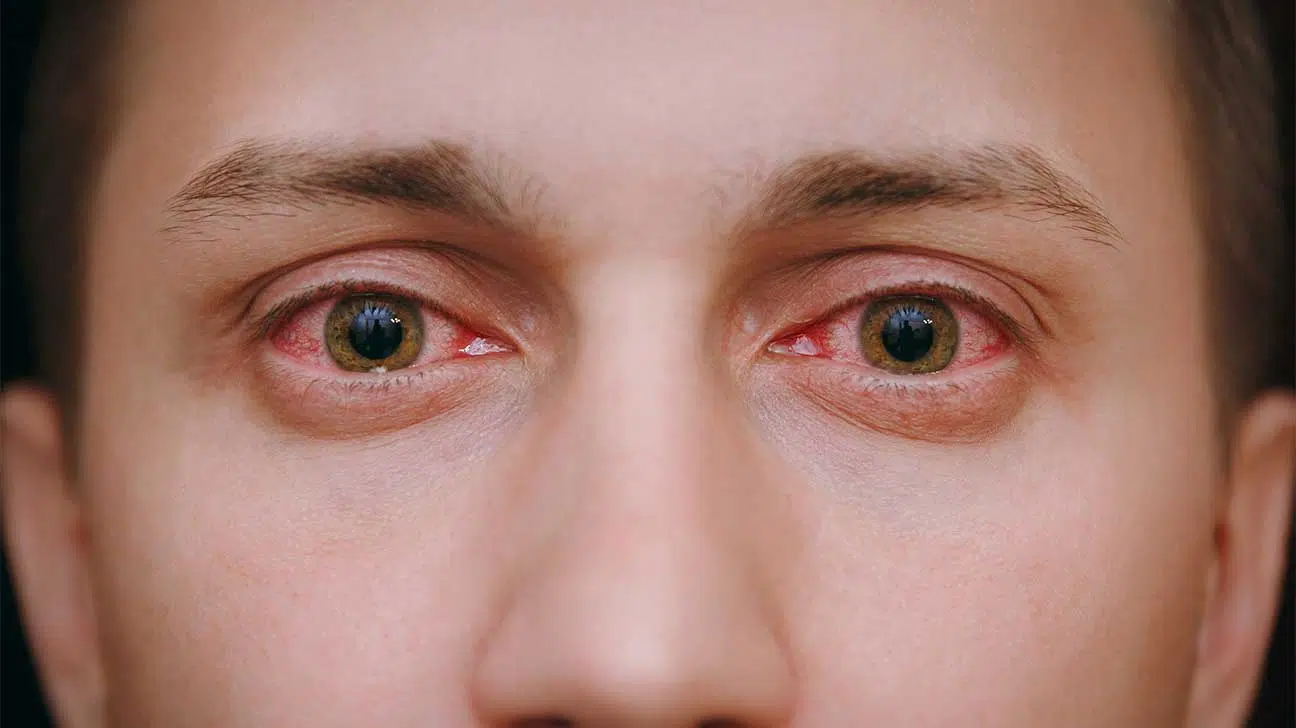 Side effects of meth can manifest mentally and physically. The rush of dopamine dilates the eyes, and after a long period, meth addiction causes other ocular effects.
Meth abuse creates pleasurable feelings, such as mental alertness and euphoria, but it also induces a slew of dangerous short and long-term effects.
Below we'll explore some of the effects of meth on the eyes and how it can damage other parts of the body.
Effects Of Meth On The Eyes
Many substances cause retinal damage, but methamphetamine creates several short-term effects on the eyes upon ingestion.
No matter how meth is abused, it can cause eye damage. However, snorting meth puts it close to the eyes, so its effects can be increased.
Rapid Eye Movement (REM)
Crystal meth and other forms of meth can cause rapid eye movement (REM).
With REM, the eyes move back and forth in rapid succession. This creates mental effects such as confusion and an inability to concentrate.
Eye Dilation
Dilation of the pupils occurs after smoking meth. Pupils may appear larger than usual when a person is engaging in methamphetamine abuse.
One of meth's effects is a rise of dopamine in the body and brain, which causes the dilation of pupils.
Vision Impairment
Vision impairment and vision loss are other effects that methamphetamine drug use has on the eyes.
Abusing methamphetamine can lead to blurred vision and may impair eyesight to the point of temporary blindness.
Long-Term Effect Of Meth On The Eyes
Meth can have long-lasting effects on the eyes that may not go away, even when drug abuse stops. This can lead to many health care complications.
Some long-term effects of meth on the eyes are:
cataracts
constricted blood vessels
corneal ulcers
glaucoma
crystalline retinopathy
retinal vascular occlusive disease (arteries to the eyes constrict, stopping normal blood flow, forming blood clots)
Substance Use Treatment In Massachusetts
If you or a loved one are concerned about a substance abuse or mental health issue, there is help.
We at Spring Hill Recovery Center can jumpstart recovery with addiction treatment options such as inpatient programs, outpatient options, and medical detox to ease meth withdrawal symptoms.
To learn more about our New England addiction treatment center, call our helpline and talk to one of our treatment specialists about alcohol abuse and drug addiction treatment today.
Written by Spring Hill Editorial Team
©2023 Spring Hill Recovery Center | All Rights Reserved
This page does not provide medical advice.