Meth Bubblers: How To Spot A Meth Pipe
Bubblers and pipes are used to smoke methamphetamine. They can be made from glass, aluminum soda cans, or light bulbs. Common street names for meth pipes are pookie, bubble, or pizzo.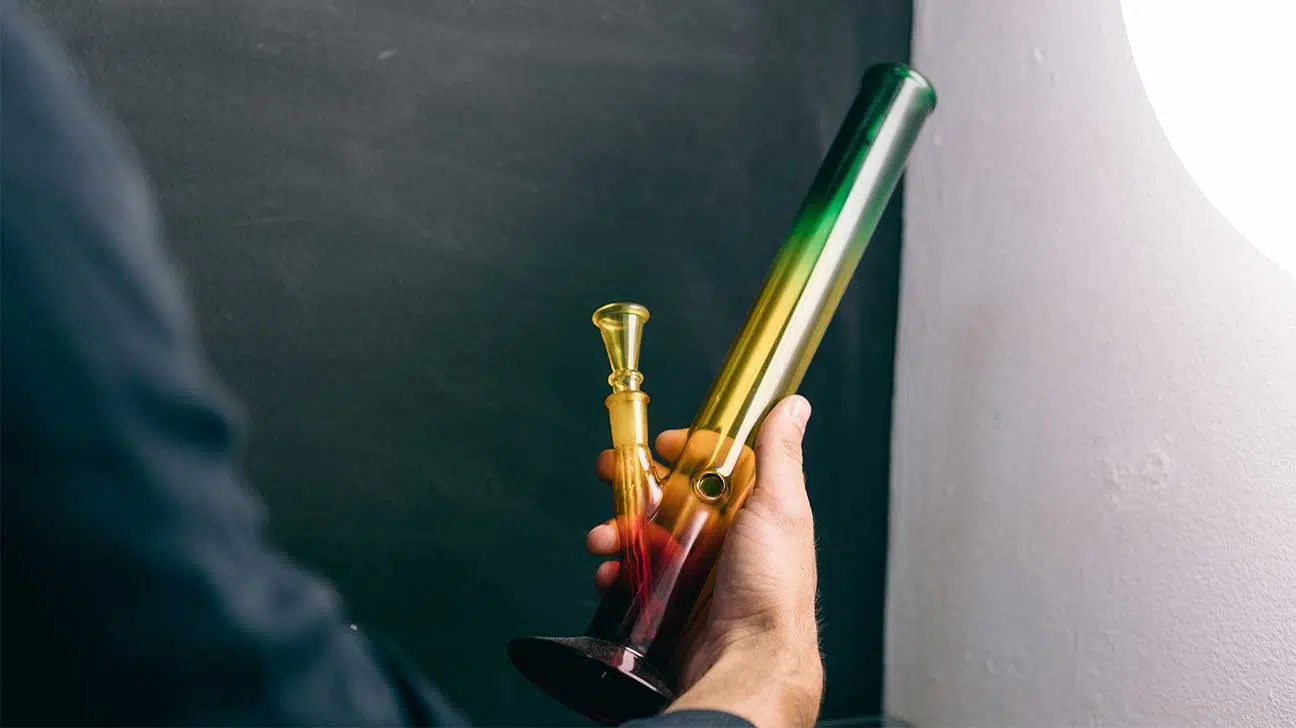 Methamphetamine is one of the most abused substances in the U.S. Different instruments are needed to ingest the stimulant drug, and meth bubblers are used to smoke the drug.
Meth bubblers and pipes can be crafted from everyday household items, such as glass pipes and aluminum cans.
Being able to identify meth paraphernalia is one way to recognize meth addiction. Read on to learn how to spot meth pipes and what some street names for meth paraphernalia are.
Common Meth Pipes
There are several ways to create a meth pipe. Some turn items found around the house or at a local supermarket into a pipe.
Meth pipes can also be made and sold by drug traffickers or purchased in smoking/vaping shops.
Glass Pipes
Glass pipes and bubblers are the most common way people smoke meth. Sometimes, pipes are purchased with a gram of meth as an add-on for an extra charge.
Bubblers and pipes may be found in smoke shops. Some people use marijuana pipes or bongs to smoke meth.
Pipes are typically made from glass. They may differ in design, but typically they're long cylinders with a rounded end.
A pipe will become very hot and show burn marks at its end when used. Meth leaves a yellowish and waxy residue.
People have experienced burns and marks from glass pipes.
Aluminum Soda Cans
When someone can't afford to buy a pipe, they'll often makeshift one. Soda cans are an easy way to make a pipe.
A person will empty a soda can and then make an indentation in the middle of the can. Using a tack, they'll puncture small holes in the indentation.
Meth in a crystalline powder is placed over the small holes, lit, and inhaled. After repeated use, the indentation turns black.
Light Bulbs
Another way to make a pipe is with a light bulb. A person might empty the inside contents of a bulb and replace it with meth.
Next, they'll place a tube or emptied pen into the bulb and heat it. Smoke is formed and inhaled.
Slang Terms For Meth Bubblers And Pipes
Meth is a Schedule II controlled substance, meaning it's illegal to manufacture, sell, buy or use unless prescribed for medicinal purposes, such as treating attention deficit hyperactivity disorder (ADHD).
People use slang terms and nicknames to conceal substance abuse from law enforcement, family members, or partners.
Common slang for meth paraphernalia:
pookie
pizzo
bubble
glass dick
freebase pipe
oil burner
bulbie
pito
geeker stick
Why Are Meth Bubblers And Pipes Used?
Smoking allows people to feel the effects of meth stronger than snorting. Crystal methamphetamine reaches the brain quicker and can lead to more drug abuse.
Smoking meth out of glass pipes or meth bongs is viewed as "cleaner" compared to injecting meth.
Glass pipes are used to "hotrail" meth, which describes the process of inhaling vapors through the nose and exhaling out the mouth.
Some people find enjoyment in internet communities dedicated to smoking paraphernalia and meth abuse. Online forums provide a place for people to share pictures of their expensive pipes.
Other Forms Of Meth Paraphernalia
There are many forms of meth abuse. Besides smoking, people may also shoot the drug into their veins or snort meth. Different drug paraphernalia is needed for snorting and injecting.
People inhale meth in other ways besides smoking it in pipes. Some will heat and suck the vapors. Different instruments are needed to do this.
Other meth paraphernalia are:
tin foil
syringes
needles
straws
dollar bills
small baggies
empty ink pens
spons
lighters
razor blades
mirrors
How To Tell If Someone Has Smoked Meth
The strong effects of meth create a high chance of repeated meth abuse. With prolonged drug use comes many signs of meth abuse.
Someone may smell like meth, display mental health effects, or have physical defects from continued meth abuse.
Some signs of crystal meth abuse are:
hepatitis
tooth decay or meth mouth
mood swings
high blood pressure
weight loss
lying about drug use
stealing from loved ones
hyperactivity
violent behavior
insomnia
inability to control the intake of meth
Addiction Treatment In Massachusetts
If you or a loved one are looking for a rehab center in Massachusetts, substance abuse help is available at our treatment center.
Spring Hill Recovery Center offers many treatment options. A few of these addiction treatment programs include medical detox, inpatient rehabilitation, and outpatient programs.
Learn more about methamphetamine addiction treatment by speaking to one of our drug specialists today.
Written by Spring Hill Editorial Team
©2023 Spring Hill Recovery Center | All Rights Reserved
This page does not provide medical advice.