Meth Detox Programs: What To Expect
Without proper medical attention, withdrawing from meth can lead to severe physical and mental complications. Medical detox is the safest option once methamphetamine abuse has stopped. In a treatment center, patients can expect 24/7 care, different therapy approaches, and medication for withdrawal symptoms.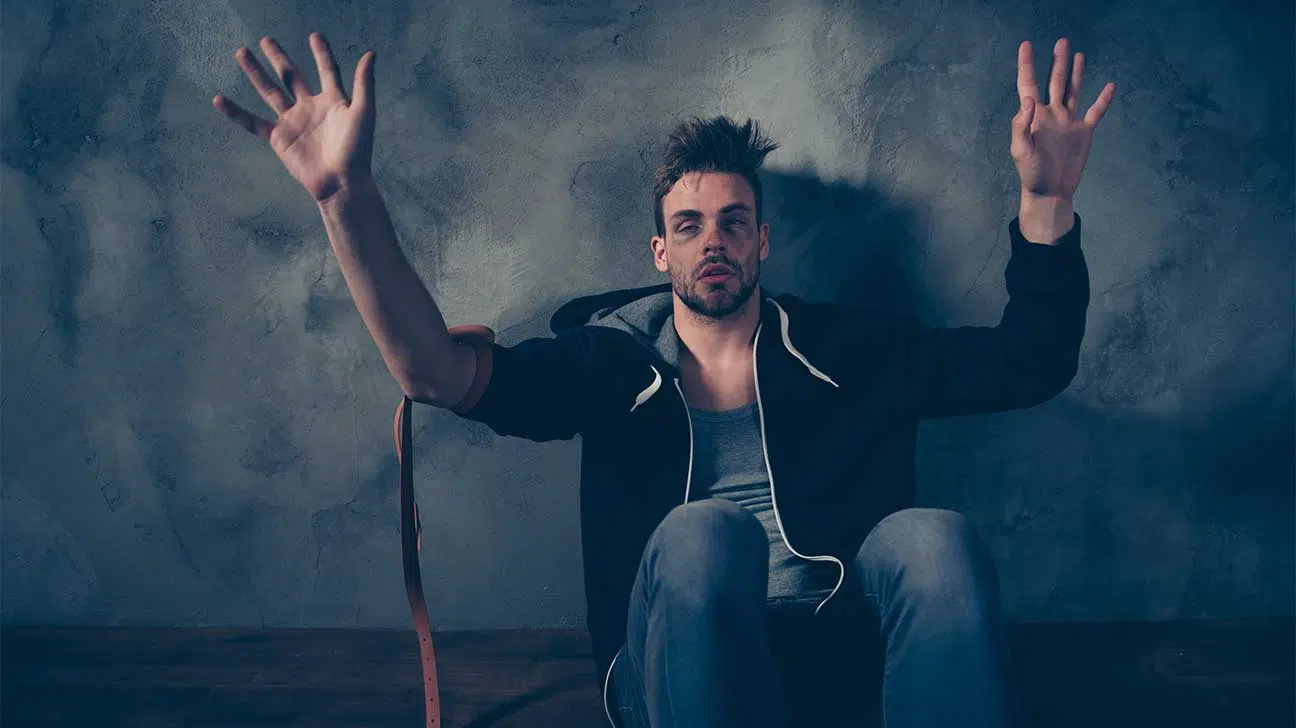 Detoxing from methamphetamine is a highly uncomfortable process. Symptoms may include tiredness, headaches, mental health issues, and muscle spasms.
Meth addiction treatment can help people recover from the symptoms of meth withdrawal and meth addiction.
One of many treatment approaches is medical detox programs. Meth detox programs provide a safe environment for patients going through withdrawal.
These programs can also introduce people to other levels of care, such as inpatient, outpatient, and aftercare services.
Read on to learn more about what to expect at a meth detox program in an addiction treatment facility.
What Are The Goals Of Meth Detox?
When prolonged meth abuse has occurred, the body and brain become accustomed to the substance to function. Quitting meth will bring on a series of withdrawal symptoms and intense cravings.
The reason this happens is that the body is ridding itself of toxins. Signs will be more or less harsh, depending on how long meth use has gone on.
Through a thorough evaluation, stabilizing symptoms, and preparing the patient for continued care, detox programs aim to provide a comfortable space to withdraw and recover from the effects of meth.
Evaluation
The first step a detoxification facility takes is evaluating where the patient is in their withdrawal process and how severe drug addiction is. They'll do this by asking a series of questions.
Some of these questions may be:
When was the last time drug use occurred?
How long has drug use transpired?
Besides meth, were other substances abused?
In what way was meth abused?
Do any family members have a history of substance use disorder?
A treatment plan will be determined based on the answers to these questions. Healthcare professionals may also figure out if any long-form symptoms may take place.
Some of these symptoms may include worsened symptoms of mental health disorders, psychosis, suicidal thoughts, or strong mood swings.
Stabilization
Initial crystal meth withdrawal symptoms can last two weeks or longer. Methamphetamine withdrawal can be more arduous if other substances are in the system.
The body dispenses lots of fluids during detox, and some people have died from dehydration. Other intense symptoms are hallucinations, paranoia, and extreme anxiety.
Managing and regulating severe withdrawal symptoms under professional medical supervision is a treatment program's primary objective.
By providing medications and behavioral therapy, patients may avoid serious complications during the detox process.
Preparing Patient For Continued Treatment
Typical meth detox programs last anywhere from a week to 30 days. Medical professionals usually suggest that patients continue to an inpatient or outpatient program after detox treatment.
This is because addiction doesn't end once withdrawal symptoms stop. Patients may feel cravings for meth weeks and months after signs have subsided.
Some patients don't have safe environments to return to. Inpatient residential programs can provide a drug-free space for patients to continue their recovery.
Detox programs expose patients to inpatient and outpatient addiction therapy techniques used in a professional treatment environment.
What Types Of Treatment Methods Are Used In Meth Detox?
Behavioral, holistic, and medication-assisted treatments can treat meth withdrawal. Depending on a person's drug and health history, different treatment options may be used.
24-Hour Care
The cornerstone of every detox program is that treatment professionals provide around-the-clock care.
This includes monitoring progress, checking vital signs, and ensuring patients don't inflict self-harm. Access to proper medical care can be the difference between life and death.
Cognitive Behavioral Therapy
Cognitive behavioral therapy (CBT) is a therapy technique that helps to redirect unhealthy behaviors to healthy habits. Therapists instill new coping mechanisms for life's stressors.
With CBT, clients recognize situations or feelings that may make them want to use meth. Then, they try to come up with positive reactions to avoid using the powerful substance.
This is an evidence-based method for addiction recovery that's been proven to be effective for many people recovering from methamphetamine addiction.
What Is Prescribed For Meth Withdrawal?
Scientists and medical professionals are in the early stages of testing medications for meth withdrawal. As of late, there have been significant breakthroughs.
These individuals may be able to use a mix of naltrexone (brand name Vivitrol) and bupropion, the generic version of the antidepressant Wellbutrin, to ease meth withdrawal symptoms.
This drug combination isn't FDA-approved, but studies show promising findings.
Group Therapy
Focusing strictly on themselves in individual therapy may be a lot for some. Group therapy allows patients to observe and hear different perspectives from peers in detox.
Listening to others' recovery stories may give someone the strength to continue their journey.
Some group meetings encourage clients to participate in team-building activities to develop trust.
Nutritional And Recreational Therapy
The body experiences many dangerous physical symptoms during the withdrawal process. To recover, patients need a healthy water supply, nutrients, and rest.
Detox programs provide plenty of fluids and vitamins. Once patients are physically recovered, some professionals may encourage holistic therapies, such as art, music, and dance therapy.
These therapies occupy a patient's time and encourage artistic expression. This can curb desires to use and replace them with better habits.
How Long Does It Take To Detox From Meth?
The meth withdrawal timeline varies. The severity of withdrawal symptoms can depend on how long abuse has transpired and if other substances are used.
From the last dose of meth, withdrawals can last anywhere from a couple of days to a week. People usually feel a "crash" after stopping meth use.
Symptoms typically include:
drug cravings
depression and anxiety
disrupted sleep patterns
joylessness
Meth Addiction Treatment Massachusetts
Meth withdrawal doesn't have to go untreated. If you or a loved one are looking for a detox program in Massachusetts, help is available.
At Spring Hill Recovery Center, there are inpatient options, partial hospitalization programs, and medical detox centers where you can withdraw from meth safely.
Speak to one of our drug specialists today and learn more about our rehab center in Ashby, MA.
Written by Spring Hill Editorial Team
©2023 Spring Hill Recovery Center | All Rights Reserved
This page does not provide medical advice.