What You Should Know About Drug & Alcohol Laws in Massachusetts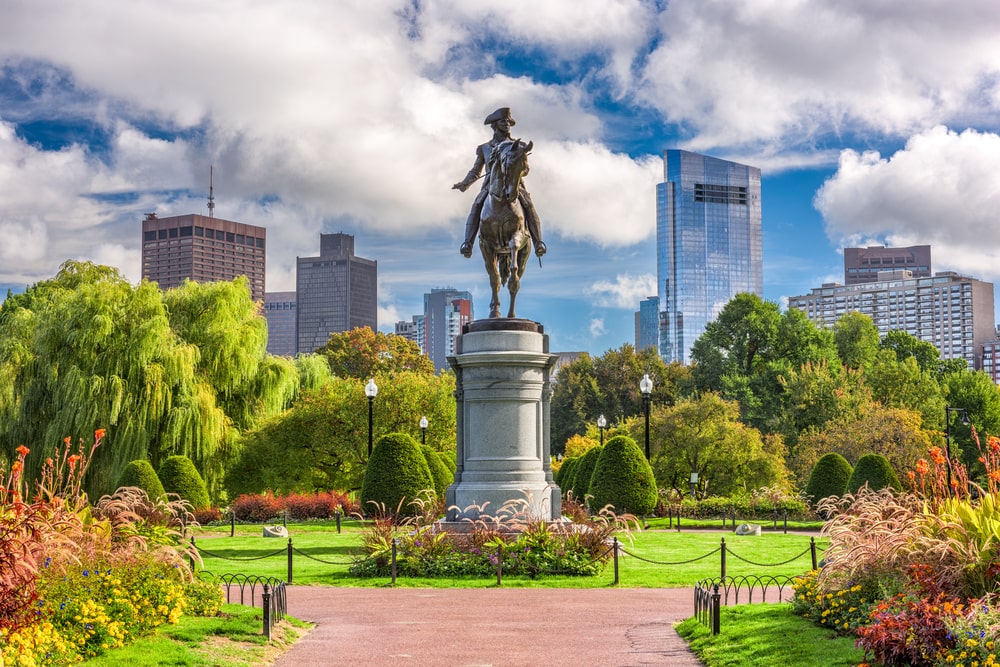 Whether you're moving to Massachusetts or you're passing through, it's a good idea to know the drug and alcohol laws for any locality you visit. 
The most commonly asked questions about substance abuse laws in Massachusetts include:
What is the penalty for a DUI in MA? 
Does MA have Zero Tolerance laws?
Is cannabis legal in MA? 
What are the penalties for drug-related crimes in MA? 
Read ahead for the answers to your most pressing questions about 2019 drug laws in MA: 
DUI Laws in Massachusetts
Driving under the influence (DUI) is illegal in Massachusetts with penalties that range from jail time to fines to losing your license. 
DUI is defined as:
Driving with a blood alcohol level (BAC) of 0.08% or higher
Driving while using intoxicating liquors, vapors, illicit drugs, cannabis, or other substances 
Zero Tolerance Laws for Massachusetts
Like many states, Massachusetts enacted a Zero Tolerance Law for underage drivers in response to a high rate of drunk driving accidents with young drivers.
If you're under 21 years old, then the legal BAC in MA is 0.02% instead of 0.08%. That means even one drink is too many to drive safely. 
Is Marijuana Legal in Massachusetts?
It's legal to use cannabis in Massachusetts as long as you follow the law. To abide by the restrictions for owning and using cannabis, a person:
Must be 21 or older
Can have up to one ounce on your person and 10 ounces in your home
Must keep any amount over one ounce locked up
Must follow open container laws and keep marijuana out of view in the car or in public
Cannot use marijuana in public or on federal property 
Cannot drive while under the influence of marijuana
It's also legal to own and grow cannabis plants in MA—up to six plants for a single-adult household or 12 plants for larger households. 
Drug and Alcohol-Related Crimes in Massachusetts
Drug crime in Massachusetts includes: 
Possession of illegal drugs: Possessing any amount of illicit drugs can be punishable by a fine or jail time—the exact amount depends on the substance and the amount found. 
Manufacturing illegal drugs: Manufacturing includes cultivating or growing illegal plants such as the opium poppy or unapproved amounts of cannabis, as well as chemically creating drugs. 
Distributing illegal drugs: Selling or distributing illegal drugs or prescribed drugs in any amount can be punishable.  
Driving under the influence (DUI): DUI laws prohibit driving under the influence of alcohol, cannabis, or other substances that cause intoxication. 
Alcohol-related crime in the state includes:
Underage drinking: Drinking or possessing alcohol under age 21 is illegal, like in the rest of the country. 
Transporting alcohol without a license: Transporting more than 20 gallons of malt liquor, three gallons of other alcoholic beverages or one gallon of pure alcohol requires a license. 
Transporting alcohol while underage: It is illegal to drive a vehicle carrying any amount of alcohol if the driver is under 21. 
Drunk driving (DUI): It's illegal to drive a vehicle in MA while under the influence of alcohol.
Violating drug and alcohol laws in MA can lead to steep penalties, including fines, jail time, and losing your driver's license. 
Penalties for Drug or Alcohol Abuse in Massachusetts
Violating drug and alcohol law in MA leads to penalties, which can include: 
DUI Penalties in MA
Committing a DUI offense in MA can lead to:
2 to 5 years in prison
$500 to $15,000 in fines
1 to 8 years of license suspension
The penalties start at 2 years of prison and $500 in fines for a first offense. They increase up to 5 years and $15,000 for a second and third offense. 
Zero Tolerance Penalties in MA
Breaking Zero Tolerance law in MA leads to penalties including:
Up to three years of license suspension for refusing a blood alcohol test
2.5 years in prison
Up to $5,000 in fines
Suspended license 
These penalties are for a first offense only. When you offend multiple times, the penalties get steeper each time. 
Cannabis Penalties in MA
There are no penalties for having less than one ounce of cannabis on you or 10 ounces of cannabis at home.
However, having more than one ounce on you outside of the home can lead to:
Misdemeanor charges
Up to 6 months in prison
Up to $500 in fines
For a repeated offense, the penalties increase to 2 years in prison and $2,000 in fines.
Intent to distribute can lead to felony charges and bigger penalties: 2 to 15 years in prison and $5,000 to $200,000 in fines.
The contents of this article do not constitute legal advice. Consult with a lawyer before making decisions that could lead to drug or alcohol charges. 
Get Treatment for Drug and Alcohol Abuse in Massachusetts 
If you're worried about drug penalties in Massachusetts, it could be a sign that it's time to get help—even if you've been putting it off.
Treatment reduces drug use by 60% on average. Many people who get help go on to lead full, drug-free lives. Call Spring Hill Recovery Center today to start your recovery and take your life back! 
Written by Spring Hill Editorial Team
©2023 Spring Hill Recovery Center | All Rights Reserved
This page does not provide medical advice.