Alcohol Abuse, Addiction, And Treatment Programs
Alcoholism is a serious disease that can harm your health and way of life. There are several different types of treatment programs for alcohol addiction, including inpatient and outpatient treatment options.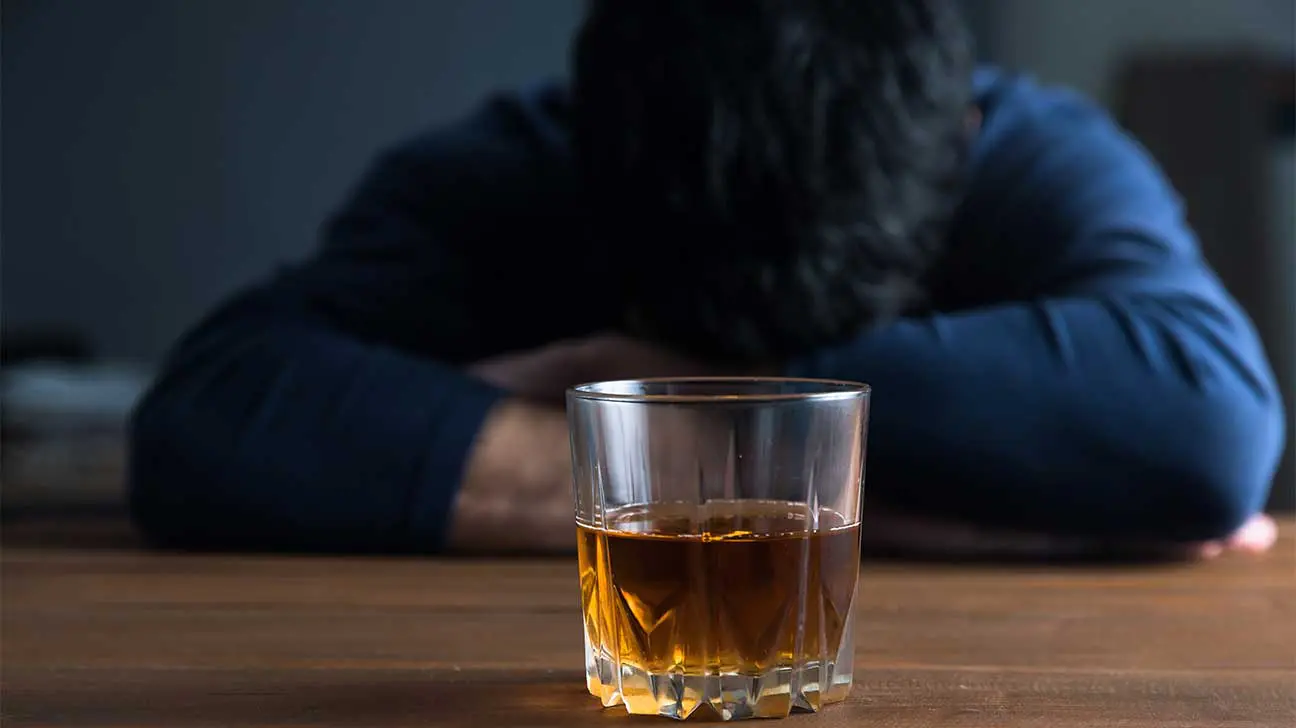 Alcohol is the most widely abused substance across the United States. In 2018, nearly 15 million adults met the criteria for alcohol use disorder.
Although many adults are able to drink in moderation around friends or family, this is not true for everyone. Like other drugs, such as opioids and heroin, alcohol can become addictive when misused.
Examples of alcohol misuse include:
frequent heavy drinking
drinking in order to numb or self-medicate
drinking and driving
mixing alcohol with other drugs to get high
When someone is unable to control their drinking or reduce how much they drink, this may be a sign of alcohol use disorder. Alcohol use disorder, or alcoholism, is a health condition characterized by a dependence on alcohol. People can become dependent on alcohol through a pattern of frequent, heavy drinking.
Heavy drinking on a regular basis can also lead to addiction, which can be both physical and psychological. This is because alcohol can affect the brain as well as the body, acting on certain brain chemicals that can reinforce problematic drinking. People can also become addicted to the effects of alcohol and begin to rely on alcohol to numb or de-stress.
Alcoholism can affect all areas of a person's life. It can ruin relationships, hurt friendships, negatively affect health, and interfere with your ability to work. It can become all-consuming. Conquering an addiction to alcohol can be difficult, but it is possible. If you think you may be addicted to alcohol, you're not alone.
Overcoming alcohol addiction begins with alcohol treatment. Alcohol treatment programs can help you become sober, identify causes and triggers for your alcohol abuse, and help you rebuild a healthier and happier life in recovery.
Treatment Programs For Alcohol Abuse And Addiction
Treatment centers for alcohol abuse and addiction may offer various treatment programs to help residents become sober and learn tools for managing triggers in sobriety.
Types of alcohol abuse treatment programs include:
alcohol detox
inpatient/residential treatment
intensive outpatient treatment
day treatment
standard outpatient treatment
Getting sober is the first step towards recovering from alcoholism. If you've become dependent on alcohol, this may require treatment in a medically supervised alcohol detox program.
Alcohol Withdrawal And Detox
Drinking heavy amounts of alcohol on a regular basis can cause the body to develop a physical and psychological dependence on alcohol. This occurs when your body has become accustomed to having alcohol in your system.
When you stop drinking, your body may respond by triggering certain physical and psychological symptoms. This is known as withdrawal.
The length and severity of the withdrawal process can vary according to factors such as:
how long you've been abusing alcohol
how much alcohol you drink
age
genetic factors
previous attempts to detox from alcohol
Alcohol withdrawal can be very uncomfortable, and in severe cases, may become life-threatening. Within the first 48 hours of withdrawal, people with severe alcohol addiction may be at risk for experiencing dangerous symptoms, such as severe confusion, rapid heart rate, hallucinations, and fever. Without treatment, some of these severe symptoms can be fatal.
Alcohol detox is the process of removing alcohol from your system. The safest and most effective way to detox from alcohol is to enter a medical detox program. Medical detox may be offered in some alcohol rehab centers and hospitals. This is an acute program that offers 24-hour medical support and supervision.
Within a medical detox program, patients may be treated with certain medications and receive IV therapy to combat dehydration, reduce alcohol cravings, and ease withdrawal symptoms. Alcohol withdrawal may last up to one or two weeks, depending on personal factors related to alcohol use.
Alcohol Residential Rehab Programs
Seeking treatment in an alcohol rehab center is strongly encouraged after completing detox. Many substance abuse treatment centers partner with nearby detox centers to coordinate a smooth transition from detoxification into a residential treatment program.
Inpatient treatment is the most intensive level of care for people overcoming addiction to alcohol and other substances. This involves residing within a treatment facility for a predetermined amount of time. On average, inpatient and residential treatment programs generally last between 30 to 90 days.
Residential treatment programs offer a level of support and structure that can be crucial for people who are newly sober to help prevent relapse and teach supportive strategies for managing triggers in recovery.
Treatment plans are developed for patients after an initial evaluation to assess each person's physical and mental health needs. Residential treatment programs for alcoholism may incorporate a wide array of traditional and holistic treatment services.
Common components of a treatment plan for alcohol addiction include:
Behavioral Therapy: Behavioral therapies like cognitive behavioral therapy (CBT) are offered in most addiction treatment programs. Behavioral therapy can help change drug use behaviors, increase motivation for recovery, address underlying causes of addiction, and teach supportive skills for managing urges to drink.
Group Therapy: Attending support groups, such as 12-step programs, can be an important part of the treatment process. Through group therapy, people learn from the experience and insight of others, develop social connections, and gain perspective on living with addiction and what recovery can look like.
Dual Diagnosis Treatment: Dual diagnosis is a type of specialty care for people who have both a substance use disorder and one or more mental health disorders (co-occurring disorders). Dual diagnosis treatment involves both mental health treatment and substance abuse counseling.
Holistic Care: Research has shown that there can be benefits to incorporating holistic therapies such as yoga, mindfulness training, and meditation into addiction treatment programs. These can be helpful for managing alcohol cravings, reducing anxiety, and can promote physical health.
Nutritional Therapy: Nutritional deficiencies are common among people who have been abusing alcohol. Restoring nutrition in early sobriety can be helpful for improving physical, mental, and psychological health.
Recreational Therapy: Physical activity has been shown to be helpful in reducing alcohol cravings, relieving anxiety, and providing a social outlet for people in sobriety. Recreation and fitness services can also help restore muscle mass and strength, which can be depleted as a result of chronic, heavy drinking.
Medication Management: There are some medications that have shown to be helpful in reducing the risk for relapse in former alcoholics. A doctor or psychiatrist may recommend medication as part of your treatment plan, based on your medical and mental health history.
Relapse Prevention and Aftercare: Relapse prevention planning is an essential component of an alcohol rehab program. Preparing for triggers in sobriety, and learning tools to cope with these triggers, can be useful within a residential treatment setting. Your treatment team may also help you coordinate aftercare services, such as a step-down outpatient program or connections to treatment resources in your community.
Alcohol rehab centers vary in the types of treatment services they offer. Make sure to consider any special needs of yourself or your addicted family members when searching for an alcohol rehab center near you.
Outpatient Treatment Programs
After completing a residential treatment program, many patients will transition into an outpatient program. The intensity and structure of these programs can vary, but may be customizable to meet the needs of working professionals, students, and caregivers.
Types of outpatient treatment programs:
Outpatient treatment generally involves attending individual counseling, medication support, and support groups. Alcoholics Anonymous (AA) and 12-step programs are some of the most common types of support groups attended by people in recovery from alcoholism.
Attending support groups in your community, or through local addiction centers, can offer ongoing support on a long-term basis. This can help keep you accountable in your sobriety, and give you a space to voice your challenges and successes, and learn from those of others.
When Does Drinking Become A Problem?
Drinking is heavily embedded within our culture. Many aspects of drinking are glorified, and for many, drinking is one way to bond with others. Recognizing when someone's drinking has become a problem can sometimes be difficult.
However, there are certain signs that can indicate whether someone has developed a problem with their drinking.
The following are some common signs of problem drinking and addiction:
being unable to stop drinking
having to drink more over time to feel the same effects (increased tolerance)
relying on alcohol to get through the day
constantly thinking about getting or drinking alcohol
losing interest in non-drinking activities that you used to enjoy
continuing to drink alcohol despite negative effects on physical or mental health
hiding or lying about your alcohol use
getting into legal problems as a result of your drinking
experiencing withdrawal symptoms after the effects of the alcohol have begun to wear off
Denying a problem with alcohol is also common. Admitting you have a problem, and seeking help for it, can be scary. Many people also don't want to admit to themselves that they're no longer able to control their drinking.
Seeking professional help for alcoholism is not a weakness. It's a strength. Many people are fighting to overcome addiction on a daily basis. If you're struggling, you're not alone. And there is hope.
Begin Your Path Towards Recovery From Alcoholism
If you or a loved one in the Greater New England area is looking for alcohol addiction treatment, look no further than Spring Hill Recovery Center in Massachusetts.
At Spring Hill, our addiction treatment facility offers residential treatment and intensive outpatient treatment programs from our peaceful, secluded location in Ashby.
We offer a wide array of treatments for alcohol addiction, including evidence-based treatments, holistic therapies, and dual diagnosis care for residents with co-occurring disorders.
Recovering from alcoholism is a lifelong journey that begins with a single step. At Spring Hill, our addiction recovery programs offer you the time and space to reflect on your addiction and learn skills to support a fulfilling future in recovery.
Don't wait to seek help for yourself or a loved one. Call our helpline today to learn more about our alcohol addiction treatment programs and the types of treatment services we offer.
Written by Spring Hill Editorial Team
©2023 Spring Hill Recovery Center | All Rights Reserved
This page does not provide medical advice.