Connecticut Inpatient Alcohol And Drug Rehab Centers
Connecticut residents who struggle with drug or alcohol addiction may require treatment within an inpatient rehab or outpatient program. There is a wide selection of drug rehab centers in Connecticut and surrounding areas. The types of treatment programs they offer may vary.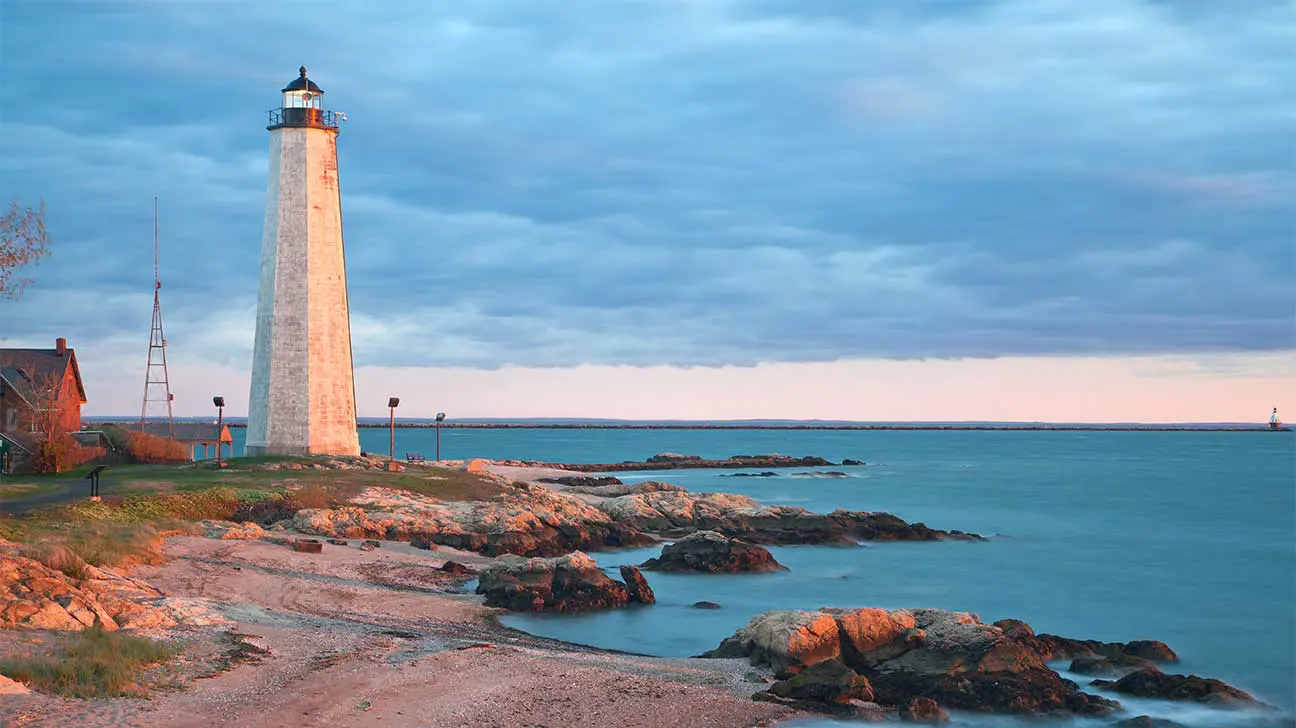 Thousands of Connecticut residents receive substance abuse treatment each year, primarily for alcohol and heroin addiction. However, an even larger number of people who struggle with drug and alcohol misuse do not receive treatment.
Alcohol and drug abuse can have significant effects on the health and livelihood of individuals and their families. Without treatment, substance misuse can pose life-threatening consequences, risking organ damage, suicidal thoughts, and fatal drug overdose.
Drug rehab centers in Connecticut and surrounding areas offer a range of addiction treatment programs, including inpatient rehab and outpatient treatment options.
At Spring Hill Recovery Center, based in Massachusetts, we understand how difficult it can be to seek help for yourself or a loved one living with addiction.
Here you'll find:
Information about different types of Connecticut treatment programs for substance abuse
The scope of drug and alcohol abuse in Connecticut
How to choose a rehab center for yourself or a loved one who lives in Connecticut
An overview of our nearby addiction treatment facility in Ashby, Massachusetts
Connecticut Substance Abuse And Addiction Treatment
Substance abuse and addiction treatment centers in Connecticut offer a varied selection of rehab programs to serve the needs of Connecticut residents who are stuck in the cycle of addiction.
In Connecticut, and throughout the United States, only a small percentage of people who struggle with drug or alcohol abuse are estimated to receive treatment.
According to the Substance Abuse and Mental Health Services Administration (SAMHSA), only about 20 percent of Connecticut residents who struggle with illicit drug misuse receive treatment. For alcohol abuse, this number dips even lower, to about 7 percent.
Treatment for drug and alcohol abuse can come in many forms. The most common types of treatment programs in Connecticut are inpatient rehab, residential treatment, and outpatient treatment options. This may include partial hospitalization and intensive outpatient treatment programs, which can vary in their intensity and treatment offerings.
Some rehab centers in and near Connecticut provide a continuum of care, from detoxification services to outpatient treatment. This is in recognition that addiction recovery is a long-term process that can require multiple levels of care.
Many rehab facilities also offer specialized forms of treatment for patients with certain needs, including people with co-occurring mental illness, veterans, pregnant patients, and people addicted to opioids.
Alcohol And Drug Abuse Rates In Connecticut
Drug and alcohol addiction is a widespread issue. With the rise of the United States opioid crisis, New England states like Connecticut have seen dangerous spikes in rates of opioid misuse and fatal drug overdoses.
The most common drugs of abuse in Connecticut are heroin and alcohol. Synthetic opioids like fentanyl, however, are believed to be the primary drivers of Connecticut's devastating overdose crisis.
From 2012 to 2018, drug overdose deaths involving synthetic opioids in Connecticut surged upwards from less than 100 deaths in 2012 to 767 deaths in 2018.
In addition:
As drug overdose deaths involving synthetic opioids increased, deaths involving heroin decreased from 2016 to 2018.
Prescribing rates for opioids in Connecticut saw a 66 percent decline from 2012 to 2018.
The primary drugs of abuse reported upon admission to substance abuse rehab centers in 2019 were heroin (43 percent), alcohol (32 percent), marijuana (8 percent), and other opiates (6 percent).
Over one-third of people admitted into Connecticut substance abuse or mental health treatment centers qualified for a dual diagnosis, meaning they have both a substance use disorder (SUD) and mental health disorder diagnosis.
Resources And Prevention Efforts In Connecticut
To combat Connecticut's opioid crisis, public health officials across the state have undertaken a number of efforts geared towards substance abuse prevention and expanding access to treatment.
The lead agency responsible for these efforts in Connecticut is the state's Department of Mental Health and Substance Abuse Services (DMHSAS).
Efforts to improve prevention and treatment access for substance abuse in Connecticut include:
development of the Governor's Prevention Partnership, which seeks to empower, connect, and equip organizations, communities, and families across the state with the resources necessary to combat substance misuse
developing collaborative recovery programs for patients with special needs, including pregnant residents, residents with disabilities, and individuals within the criminal justice system
expanding community-based treatment services and recovery resources for individuals and families statewide
What To Look For In Connecticut Rehab Centers
Finding the best drug or alcohol rehab program for yourself or a loved one in Connecticut can require taking into account multiple factors.
In your search for a treatment facility, you may need to consider the type and severity of addiction, previous treatment history, and other personal factors related to physical or mental health needs.
Not all Connecticut rehab centers offer the same types of treatment programs. Nor are they all alike in the quality of treatment they provide.
When searching for a drug and alcohol treatment center, look for a facility that can offer the following:
Continuum of Care: the best rehab centers offer a continuum of care, from coordinating with local detox centers to offering onsite inpatient and outpatient rehab programs.
Evidence-Based Treatment: the best Connecticut treatment facilities provide treatment services that are proven to lead to better recovery outcomes.
Variety of Therapies: having a selection of therapies within a treatment program can be beneficial, as certain treatment services can work better for different people.
Relapse Prevention Planning: relapse is one of the most common barriers to recovery and is therefore important to address within an addiction recovery program.
Using Insurance To Pay For Connecticut Drug And Alcohol Rehab
One of the most common concerns Connecticut residents have in searching for drug and alcohol treatment is cost. This can be one of the most overwhelming aspects of searching for substance abuse rehab services.
If you have health insurance coverage, you'll likely want to search for a rehab center that accepts your insurance plan.
Many private rehab facilities partner with commercial insurance companies like Humana, Cigna, and UnitedHealthcare to cover full or partial treatment costs for substance abuse treatment.
Types of insurance that may be accepted at Connecticut rehab centers include:
State-financed insurance
Medicaid or Medicare
Military insurance
If you have substance use disorder (SUD) benefits through Medicaid, you may need to choose from a list of approved treatment providers to be eligible for cost coverage.
You can learn more about which rehab centers accept certain health insurance plans by calling your insurance company or contacting a specific treatment center directly.
Our New England Drug Rehab Center
If you or a loved one is looking for drug or alcohol rehab in the Greater New England area, Spring Hill Recovery Center may be right for you.
Located nearby in Ashby, Massachusetts, our accredited rehab center offers a continuum of care that is patient-focused and personalized to meet each person's needs.
Access To Medical Detox
Entering a detox program is often the first step of treatment to help individuals become sober and overcome addiction. Drug and alcohol detox centers provide a safe and supervised environment for people undergoing withdrawal from substances, while offering 24-hour medical support.
Spring Hill Recovery Center coordinates with several nearby detox centers in Massachusetts to ensure a smooth transition from detoxification into our residential rehab programs.
Residential Inpatient Treatment
Our residential rehab programs for substance misuse and addiction offer a wide range of clinical and alternative treatment services to heal the mind and body in early sobriety.
An inpatient treatment program is commonly recommended for people who are newly sober and can benefit from learning supportive strategies for early recovery.
At Spring Hill, our residential rehab programs offer the following:
behavioral therapies
medication-assisted treatment (MAT)
individual and group therapy
dual-diagnosis treatment
holistic therapies (e.g. yoga, mindfulness, art and music therapy)
fitness services, through our onsite fitness center
aftercare services
and more
Our Spring Hill rehab facility takes an individualized approach to treatment. Upon admission to our rehab center, each patient is evaluated to determine a treatment plan that is custom-fit to meet their physical and mental health needs.
Intensive Outpatient Programs
After completing an inpatient treatment program, many people recovering from addiction can benefit from a transitional form of care, such as an intensive outpatient program (IOP).
Spring Hill Recovery partners with several nearby sober living homes to provide easy access to our rehab center for residents within our intensive outpatient treatment program. Within this program, residents may attend individual counseling, group therapy, and other treatment services as needed.
Aftercare
Aftercare support can serve as an important resource in early recovery from addiction. At Spring Hill, we offer a recovery-focused alumni support program that allows patients who have completed our recovery programs to remain connected to our rehab center and to others within our alumni support network.
Finding Addiction Treatment When You Live In Connecticut
If you or a loved one is searching for a drug rehab center in or near Connecticut, look no further than our accredited drug rehab center in Ashby, Massachusetts.
Our treatment facility offers a family-like atmosphere that provides a comfortable and supportive environment for people in early sobriety to learn supportive strategies for a healthier and happier future in recovery.
Spring Hill is a suitable option for residents throughout the New England area, including residents who live in Connecticut. If needed, our staff can assist with arranging travel and other coordination services.
Recovery is possible. Call us today to learn more about Spring Hill's drug and alcohol recovery programs and the types of rehab treatment services we offer.
Select a city below to find a rehab center near you:
Written by Spring Hill Editorial Team
©2023 Spring Hill Recovery Center | All Rights Reserved
This page does not provide medical advice.