Insurance Coverage For Alcohol And Drug Addiction Treatment
Insurance coverage for addiction treatment helps policyholders who struggle with drug and alcohol abuse access the care they need to enter recovery. Learn which types of rehab programs may be covered by insurance and how to verify your insurance before heading to treatment.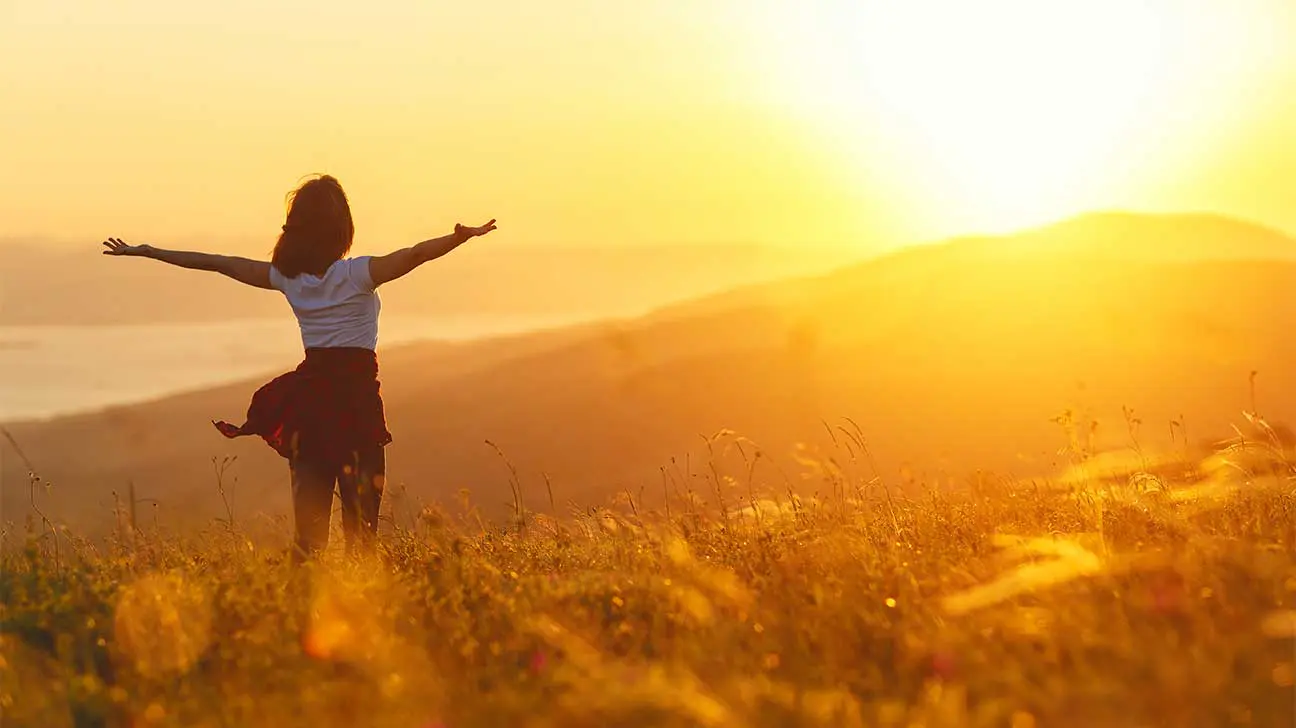 The cost of drug rehab is one of the biggest barriers people face in getting the help they need for drug or alcohol abuse. Treatment for addiction is intensive, working to help addicted individuals make long-term, lasting life changes. Because of this, rehab programs can be costly.
Fortunately, most major insurance carriers offer coverage for a variety of drug rehab programs. Inpatient rehab, outpatient treatment, medical detox, and other programs may all be covered by your health insurance plan.
Before you find a rehab program, learn:
how to use your insurance to pay for drug rehab
which insurance plans are accepted by rehab centers
what types of rehab programs are covered by insurance
how to verify your insurance
Using Insurance To Pay For Addiction Treatment
Using your health insurance plan to pay for addiction treatment can help ensure low out-of-pocket treatment costs. You may have some requirements to meet in order to use your insurance for drug rehab. In addition, your plan may come with copayments.
Rehab centers may offer payment options to help families plan for out-of-pocket costs. However, it may still be a good idea to know what your financial responsibility will be after insurance before looking at rehab programs.
Meeting Your Health Insurance Deductible
Before coverage for addiction treatment kicks in, you may have a deductible to meet. Deductible amounts for health insurance plans vary widely. Knowing your deductible amount can help you better plan for the overall cost of drug rehab.
Covering Copayments
The copayment is your financial responsibility after your insurance company pays for its portion of treatment costs. Copayment amounts also vary by plan and may depend on your plan's tier (level of coverage).
The average health insurance plan covers anywhere from 40 to 90 percent of addiction treatment costs. If copayments are too costly for you to afford, the rehab center you choose may offer scholarships, sliding-fee payment plans, access to private lending, or other private pay options.
Getting Prior Authorization
Many insurance carriers require policyholders to obtain prior authorization (also called precertification) before starting treatment.
For alcohol and drug rehab, prior authorization could include getting a full medical evaluation up to 72 hours before starting the rehab program and getting a physician referral. This is known as showing the medical necessity for treatment.
Major Insurance Carriers Accepted By Drug Rehab Centers
Alcohol and drug rehab centers often work well with most major insurance carriers. Private insurance plans tend to provide the most complete addiction treatment coverage and offer access to a more wide variety of treatment providers.
Major, private insurance carriers rehab centers commonly accept for payment include:
FAQs When Paying For Addiction Treatment With Insurance
Insurance plans differ in the amount and types of treatment they will pay for when it comes to addiction treatment. Some insurance companies may require policyholders to try an outpatient treatment program before covering inpatient treatment. Others may only cover residential treatment services.
Knowing what's covered by your health insurance plan before starting a rehab program can help you avoid unexpected, high treatment expenses.
As you browse rehab centers to consider for treatment, be sure to ask the following insurance FAQs:
Will Insurance Cover Drug Rehab?
The Affordable Care Act (ACA) established the need for private insurance carriers to provide coverage for drug and alcohol treatment. However, there are exceptions to this rule. Talk to an insurance adjuster or a treatment representative to verify insurance coverage.
Does Insurance Cover Inpatient Rehab?
Inpatient rehab programs are the most effective programs available for substance abuse treatment. This means insurance companies often cover residential treatment, as it helps ensure patients get the care they need and are less likely to relapse.
Residential drug rehab programs range in format, treatment approach, and treatment length. Exactly what's covered, such as therapies, counseling, and medications, will be carefully outlined in your insurance plan.
Does Insurance Cover Outpatient Rehab?
There are many different types of outpatient rehab programs, and most major insurance plans cover the cost of some form of outpatient treatment for addiction.
Which outpatient programs are covered by your plan could depend on whether you show a medical need for treatment and if you are mentally/physically able to receive treatment without supervision.
Does Insurance Cover Methadone Treatment?
Medication-assisted treatment programs (MAT) are often covered by insurance because they help people addicted to some of the most dangerous and addictive substances stop the use of the drugs and enter recovery.
Methadone may be covered by your health insurance if you are addicted to heroin or prescription opioids and if you experience withdrawal symptoms when trying to stop the use of the drugs. The amount of coverage will be outlined in your plan's pharmacy benefits.
Does Insurance Cover Suboxone?
Suboxone therapy is a form of medication-assisted treatment for opioid addiction that is often covered by insurance plans. Some insurance plans may cover other medications used in opioid treatment programs, such as methadone, before covering the cost of Suboxone.
Does Insurance Cover Partial Hospitalization For Addiction?
Next to inpatient treatment, partial hospitalization programs (PHP) provide the most intensive treatment available for substance abuse. These programs do not require an inpatient stay, which means they can be less costly and are often covered by insurance carriers.
Does Insurance Cover Intensive Outpatient Programs?
Your health insurance plan may cover intensive outpatient programs (IOP) if you continue to show a medical need for treatment while in recovery. Sometimes called day treatment, intensive outpatient treatment allows patients to seek treatment while maintaining other commitments, such as caring for children, working, or going to school.
Does Insurance Cover Sober Living?
Coverage for sober living costs depends on how your insurance views sober living (i.e. as a form of continuing care for addiction recovery). Insurance coverage for transitional living could depend on whether the sober living home is independent (such as a private halfway house) or offered through a rehab center.
Types Of Drug Addictions Covered By Insurance
Health insurance companies are required to provide certain essential health benefits—which include drug and alcohol addiction treatment coverage.
Because each drug of abuse leads to different health risks, coverage for each substance addiction may vary among plans. Treatment for serious drugs of abuse, such as heroin, prescription opioids, alcohol, and methamphetamine, is typically covered.
Drugs of abuse that do not lead to addiction, withdrawal symptoms, or pose high, immediate health risks may not be covered by your insurance or may be covered at a lower rate.
Rehab centers will typically provide a full drug and alcohol evaluation to determine all substances of abuse and treat all substance use disorders at the same time to ensure the best chance at a full recovery. If a drug of abuse is contributing to your substance use disorder, it is likely to be covered by your insurance.
Types Of Mental Health Disorders Covered By Insurance
When mental health disorders occur alongside addiction (or vice versa), they are known as co-occurring disorders. Having both mental health issues and a substance use disorder is known as a dual diagnosis.
Insurance plans often cover dual diagnosis treatment. A patient is more likely to see a lasting recovery outcome if all health conditions are addressed at once.
Know Your Insurance Plan Type
An insurance representative can explain your plan in greater detail, but knowing what type of plan you have may better prepare you for your treatment search.
Private Insurance Plans
If you have a plan with a major insurance carrier not federally or state-funded, then it's known as a private or commercial insurance plan. These insurance carriers often work with private rehab centers, or those not funded by the state or federal government. They may also cover treatment with hospitals, counselors, and other organizations.
The most common types of commercial health insurance plans are health maintenance organization (HMO) plans and preferred provider organization (PPO) plans. HMO and PPO insurance health plans have policyholders choose from a network of treatment providers. Out-of-network coverage varies but may incur higher out-of-pocket expenses.
Public Insurance
Public insurance includes all plans which are state- or federally funded, such as Medicaid and Medicare. State-funded plans do cover the cost of addiction treatment but aren't accepted by all rehab centers. State-funded rehab centers tend to accept public insurance coverage but may have long waitlists for treatment.
How To Verify Your Insurance For Drug Rehab
If you are looking for a drug rehab program for you or a loved one, it's important to verify your insurance first. This helps you avoid one of the biggest stressors that can come with finding treatment: unexpected high costs.
Allow our addiction treatment specialists to help you verify what's covered by your insurance plan.
With your permission, we can:
review your plan to determine whether you have an HMO or PPO plan
explain which treatment providers are likely to be in-network with your plan
Contact Spring Hill Recovery Centers to learn about our New England rehab center, the insurance plans we accept, and how we can help you or your family member find addiction treatment.
Written by Spring Hill Editorial Team
©2023 Spring Hill Recovery Center | All Rights Reserved
This page does not provide medical advice.