For Patients And Families
Planning for a stay at an addiction treatment facility can be stressful for both the patient and family. Spring Hill makes it easy for you and your family to arrange transportation, pack your bags, and stay in touch throughout the treatment process.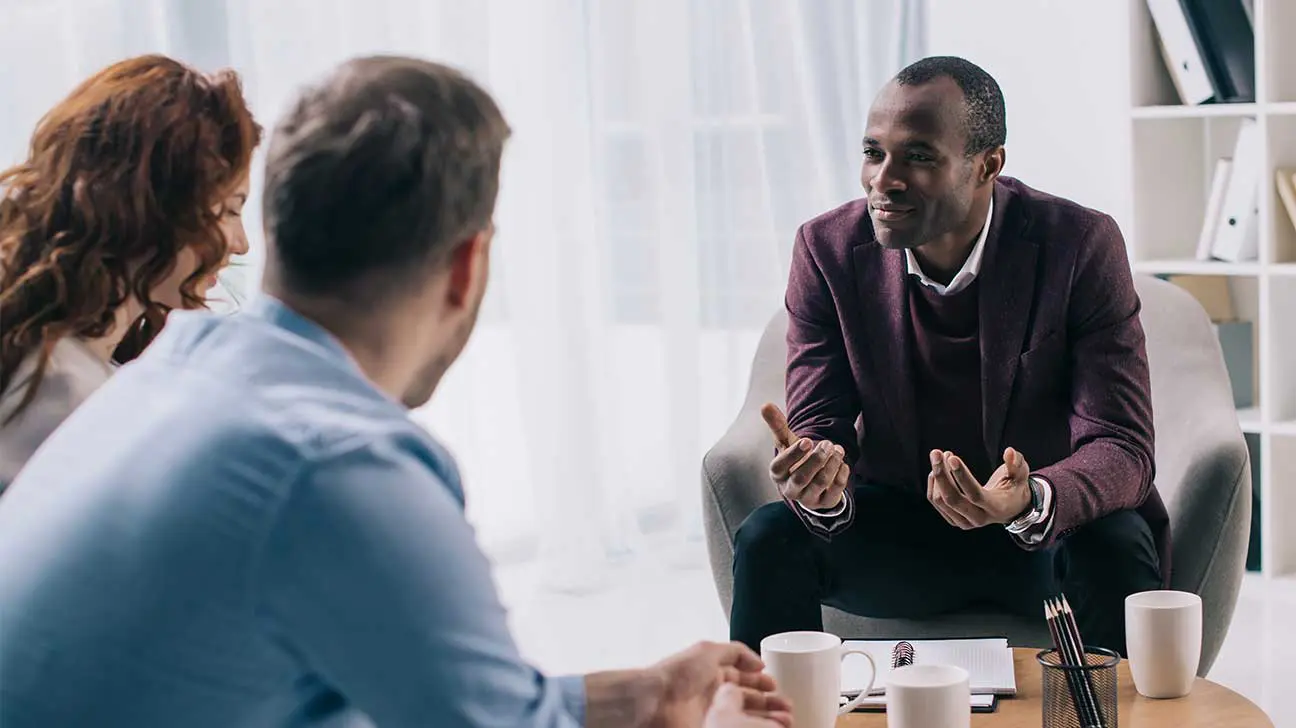 Treating addiction is one of the most challenging and rewarding decisions you or a loved one will ever make, but our team wants to make the process as gentle and easy as possible for patients and families.
Find information here that will guide you through:
beginning the addiction treatment process
getting to our treatment center
what to bring during treatment
how to stay involved with your loved one during treatment
If you have any questions please contact us.
Clinical Assessment And Discussing Your Treatment Options
The first step to beginning a rehab program at Spring Hill is to call our helpline and speak to one of our admissions counselors.
These Spring Hill staff members are available to answer your specific questions about overcoming addiction and help you get placed at a Massachusetts rehab facility that will best fit your needs in treatment.
You or the loved one you're calling for will be asked to participate in a clinical screening to ensure we can properly care for the addiction. This initial alcohol and drug evaluation is essential to ensure we can provide the clinical care you need, which is the foundation of a successful outcome.
When you call, be sure to have your insurance card on hand so we can help you learn how to cover the cost of treatment. We work with most private insurance plans.
Arranging For Transportation: Getting To Our Treatment Facility
After the screening is complete and clinically approved, arrival at one of our alcohol and drug rehab facilities for residential treatment is scheduled as soon as possible.
Our facilities provide transportation to treatment from the closest local airport for patients who are arriving from out of state. Other transportation can be arranged for patients who do not need to fly in to ensure that travel is not a burden to receiving the right addiction treatment.
Call us today to learn more at 815-865-3287.
Spring Hill offers rehabilitation that utilizes evidence-based, personalized treatment for most drug addictions, including but not limited to:
Alcohol
Heroin
Cocaine
Prescription painkillers, like Percocet, OxyContin, & Vicodin
Anti-anxiety benzodiazepine medications, like Xanax, Valium, & Ativan
Don't stress over your trip to Spring Hill. Finding us is easy and we're accessible by many routes. Details are listed below. If you need help finding us, simply give us a call while you're en route.
Spring Hill Recovery Center
250 Spring Hill Road
Ashby, MA 04131
When Traveling To Spring Hill by Car
Spring Hill is located in north-central Massachusetts, near the New Hampshire border.
In-state residents approximate travel times:
Worcester – 50 minutes
Boston – 1 hour 20 minutes
Springfield – 1 hour 30 minutes
Out-of-state residents approximate travel times:
Nashua, NH – 45 minutes
Manchester, NH – 1 hour
Providence, RI – 1 hour 30 minutes
Hartford, CT – 1 hour 45 minutes
When Taking The Bus
We regret there are no direct bus routes to Spring Hill, but there are options within driving distance.
Greyhound stops:
Nashua, NH – 45 minutes North of Spring Hill
Worcester, MA – 50 minutes South of Spring Hill
When Traveling By Train
We regret there is no direct rail service to Spring Hill, but they can cover most of the journey.
Amtrak to Worcester, MA
Union Station
2 Washington Square
Worcester, MA 01604
Then approximately a 50-minute drive to the facility.
When Arriving To Spring Hill By Plane
There are two airports within driving distance of our rehab center. Depending on where you're flying from, you can land near our Spring Hill treatment facility and we can help you arrange the rest of your travel details.
Manchester Boston Regional Airport (MHT) – less than an hour drive
A regional airport that accommodates a few major airlines.
Boston Logan International Airport (BOS) – 1-hour 20-minute drive
An international airport that accommodates most major airlines.
Pick Up, Drop Off, And Arrival To Our Massachusetts Rehab Facility
We want to provide the best in addiction treatment to as many recovering individuals as possible, and we understand that transportation can be an issue for some families.
Spring Hill's staff is here to help with your travel. We can pick you up, or drop you off at the train station, bus depot, airport, or wherever you need.
Finding our rehab location is not difficult and we can provide help with this process. We just ask that you coordinate your travel plans with our team before your departure.
Upon arrival, our team will welcome you through the doors of our facility.
If you're not a travel planner, please contact us and we'll help you decide on travel options for your trip.
How To Plan For Your Stay At Spring Hill Recovery Center
Planning for an inpatient treatment stay can be daunting if you've never been away for treatment. That's why we offer this checklist to help remind you of important tasks to complete and arrangements to make before heading to our facility for care.
When you call in to discuss treatment options, you can also express any concerns you may have about personal barriers to getting treatment. Our treatment representatives can offer suggestions and help you find solutions to these issues so you can get the help you need to recover.
Notify Your Employer
In some cases, federal law recognizes addiction as a disability under the Americans with Disabilities Act, and the Family and Medical Leave Act may protect your job and insurance if you're absent from work to receive addiction treatment.
Call our admissions advocates to learn more about this legislation and find out if it applies to planning for treatment and your employment situation.
Tell your employer that you'll need to take medical leave and how long you will be out of work, but remember that you aren't required to disclose the reason why. You have a right to privacy regarding medical issues, and employers are required by law to keep your situation confidential.
Arrange Child And/Or Pet Care
Talk to your trusted loved ones about their availability to care for your child or children. Your kids will likely want familiar, comforting faces around while you're in treatment. If your child has any programs, events, or appointments in the upcoming month, be sure to arrange plans for those obligations as well.
If you have pets, you may ask friends and/or loved ones to see if they can care for them temporarily while you are receiving treatment. If not, there are many pet boarding options in every state.
The person or people caring for your dependents should have contact information for our facility so they can stay in touch. And remember: when you help yourself recover, you're helping your dependents, too!
Pay Bills/Make Financial Arrangements
If you're anticipating bills to be due while you're gone, make those payments before your first day at our facility. You can also opt-in to automatic billing for your rent/mortgage payment, utilities, cell phone, or other monthly bills so you don't have to worry about late payments during treatment.
You may also consider asking a trustworthy loved one to pay bills for you if you'd rather not have money automatically taken from your accounts. Give this person your online banking information or any other account details they may need to make payments if you decide to go this route.
What To Pack When Planning Your Inpatient Treatment Stay
We recommend patients bring about a week's worth of comfortable clothing while planning their stay. Spring Hill has a laundry facility on-site, and patients will be provided detergent and a laundry bag. We also provide all towels and linens for the bedrooms.
Clothing Items:
Comfortable shirts, pants and/or shorts, depending on the season
Sneakers and flip flops
Outerwear*
Gym clothing for exercise and outdoor activities
Pajamas, slippers, and a bathrobe
*Keep in mind that Massachusetts gets very cold in the winter. You may need a winter coat, hat, and boots, and gloves for the colder months.
Personal Hygiene Supplies:
Shampoo and conditioner
Toothbrush and toothpaste
Soap
Deodorant
Shaving supplies
Nail clippers
Blow-dryer
Feminine products
Important Documents:
License or photo ID
Insurance card
Prescription card
Miscellaneous:
Labeled prescription medication*
Stamps and envelopes to write letters home
Tobacco products, if you use them
Mp3 players without WiFi capabilities or cameras
Credit or debit card to make purchases outside the facility
*Labeled prescription medications will be inspected by staff upon arrival and kept at the facility's nursing station for your access during designated medication times.
Items Not Allowed At Spring Hill Recovery Center
The items listed below are not allowed at Spring Hill, if brought they will be safely stored during treatment:
Any item containing drugs or alcohol (including hygiene products, eCigarettes, and kombucha)
Clothing that's revealing or has drug, alcohol, or sexual themes
Candles or incense
Valuables or large sums of cash
Chewing gum
Electronic items with WiFi capability
Cameras (including devices with built-in cameras)
You may want to bring smartphones, laptops, or tablets for traveling, but these can be distracting and will not be allowed during the treatment process. We will safely store your electronics when you arrive, and you will get them back once treatment is over.
How We Handle Patient Contact
It's exciting to share about the positive changes you or a loved one is experiencing during treatment.
Below are a few things you need to know about patient contact during treatment:
Release Form
Spring Hill is a medical facility and requires a medical release form for all patients instructing our team on what we can share and with whom.
If a patient does not sign the release, our team cannot share any treatment information or allow patient contact with loved ones. We do this to protect patient privacy.
Spring Hill recommends discussing your contact preferences with your loved ones prior to treatment so everyone understands the importance of this release.
Phone Calls
Recovery is the primary focus for patients and the Spring Hill treatment team. At the discretion of the treatment team, your loved one will be able to make a few calls a week.
Please keep in mind that contact may be limited during the first two weeks dependent on progress in treatment. As your loved one advances in treatment, more contact and family visitation can be arranged.
If you need to reach your loved one, feel free to contact Spring Hill at any time.
Letters
Your loved one will have daily free time and is encouraged to use some of that time to write and send letters. Please plan to bring supplies for letter writing, envelopes, and stamps. Letters are mailed directly from our center so they can arrive as quickly as possible.
Friends and family are encouraged to send cards and letters to their loved ones, addressed in the following manner:
[First Name and Last Initial only]
c/o Spring Hill
250 Spring Hill Road
Ashby, MA 01431
Please keep in mind that we must have patient consent to receive mail from loved ones. Patients will grant consent by signing the release form upon arrival.
If you have any questions about the items you can bring, how to get to our facility, or the treatment programs, you are welcome to call our treatment center at any time.
Written by Spring Hill Editorial Team
©2023 Spring Hill Recovery Center | All Rights Reserved
This page does not provide medical advice.