Biddeford, ME Alcohol And Drug Rehab Centers
Addiction is a serious medical condition that requires attention from certified professionals. Addiction treatment centers are available near Biddeford, Maine to help with addiction recovery.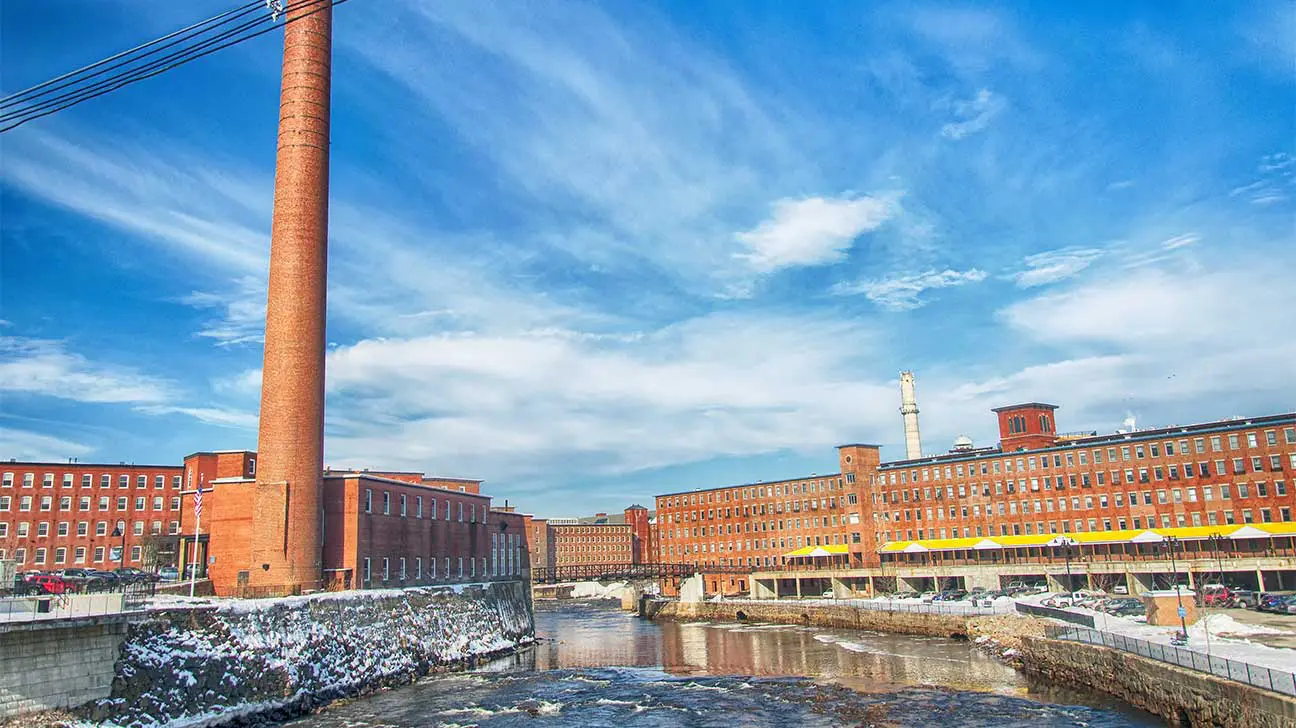 Alcohol and drug treatment is a key part of today's medical care. Getting the help that you need starts with drug rehab. Substance use disorder is a medical condition just like any other. If you or a loved one are struggling with addiction, an intensive inpatient program can help.
An inpatient program offers the most comprehensive treatment for people recovering from substance abuse. These programs provide 24-hour care, a combination of medical and therapeutic treatments, and a community setting that allows you to recover alongside your peers.
Biddeford, Maine Drug And Alcohol Abuse
The opioid addiction problem is a major public health concern for the state of Maine. In the last five years, the rate of opioid-related overdose has nearly tripled. The high rate of opiate problems in this state is partially linked to the high prescription rate. In 2018, 48.1 prescriptions were written for every 100 people in Maine.
Opioids aren't the only problem being faced by Maine. One out of every five adults reported binge drinking in the last month. This paints a picture of serious alcohol and drug abuse concerns across the state and involving a variety of substances.
The city of Biddeford is joining the rest of the state in an effort to improve substance use disorder outcomes.
Biddeford Drug And Alcohol Treatment
In addition to the drug and alcohol treatment programs near Biddeford, there have been efforts to help people recover from addiction in Maine.
There are a variety of drug rehab programs near Biddeford. These programs offer a wide range of treatments including inpatient treatment, outpatient treatment, and detox programs.
Maine has also launched a prescription monitoring program designed to help curb the high rate of prescription opioid abuse. This program tracks prescriptions as well as pharmacies in order to reduce the spread of illegal opioids.
Selecting An Addiction Treatment Center
There are plenty of factors to consider when choosing an addiction treatment center near Biddeford. A good program should offer individualized care provided by certified health care professionals who have experience treating your type of alcohol or drug addiction.
This care should be provided by an accredited rehab facility that uses a variety of evidence-based treatments to form their continuum of care. Treatments can range from detox, to 24-hour care (residential treatment), to a family involvement level.
If you have a severe addiction, medication-assisted treatment can treat the worst of withdrawal symptoms through medications such as buprenorphine or methadone. Relapse prevention planning employs aftercare programs like alumni support groups that can help you stay sober for years to come.
These treatment components are just a few that support long-term recovery from drug or alcohol addiction. Learn more about these and others when you reach out to a substance abuse treatment center.
Rehab Centers Near Biddeford, Maine
Each drug and alcohol rehab program offers different types of treatment.
Depending on the treatment facility you select, you can expect to find different types of care. While each treatment center offers a different approach, there are some types of care you can expect to find in most rehab centers.
Alcohol And Drug Detox
A detox program can be where your recovery starts. Detoxification programs let you go through withdrawal while under the watchful eye of medical professionals. This means you can complete drug and alcohol detox safely and effectively, which is the foundation of a strong recovery.
Inpatient Rehab Programs
At an inpatient treatment center, you'll be able to get the most dedicated care. These addiction treatment programs offer 24-hour access to treatment professionals as well as the most in-depth therapies and medical treatments.
An inpatient treatment program often incorporates a peer support element to help you go through recovery with people who know what it's like to be where you are today.
Mental health treatment and dual diagnosis care are often included in residential treatment programs as well, to help those facing both drug or alcohol abuse and a mental health disorder.
Outpatient Treatment Programs
People with addiction often choose outpatient treatment programs for their convenience. These programs schedule treatments in a way that allows you to better manage your time.
If you can't stay at a residential or inpatient program, an outpatient treatment facility can still offer you the care you've been searching for. Some outpatient services include intensive outpatient programs, partial hospitalization programs, individual and group therapy sessions, and more.
Sober Living
Sober living facilities situate your care in a group of peers. These programs allow you to recover alongside other people and build up a community of people who are putting their treatment first. Sober housing can help you build a new social circle focussed on recovery.
Aftercare Treatment Options
Drug and alcohol rehab programs are increasing their aftercare efforts. These programs help you to stay sober even after your recovery program has ended. An aftercare program can take the form of relapse prevention planning, a 12-step program, or an alumni association.
Spring Hill Recovery Center Near Biddeford, Maine
If you or a loved one is currently struggling with addiction, you can find an addiction treatment center near Biddeford that can help you start your recovery.
Spring Hill Recovery Center is an accredited treatment facility that offers evidence-based treatment as well as different levels of care. Our rehab center also provides aftercare support to people who start their recovery at their center.
Located just a couple hours from Biddeford in nearby Ashby, Massachusetts, Spring Hill provides individualized treatment programs that address all aspects of a person's health affected by alcohol or drug abuse. This includes access to detox, inpatient rehab programs, day treatment, mental health care, and more.
Reach out to our treatment specialists to learn more about starting your customized treatment plan today.
Written by Spring Hill Editorial Team
©2023 Spring Hill Recovery Center | All Rights Reserved
This page does not provide medical advice.