National Drug And Alcohol Facts Week 2022
National Drug and Alcohol Facts Week was started in 2010 to promote a scientific understanding of teen substance use. Through social media and in-person social events, this health observance helps to address alcohol and drug use in young people.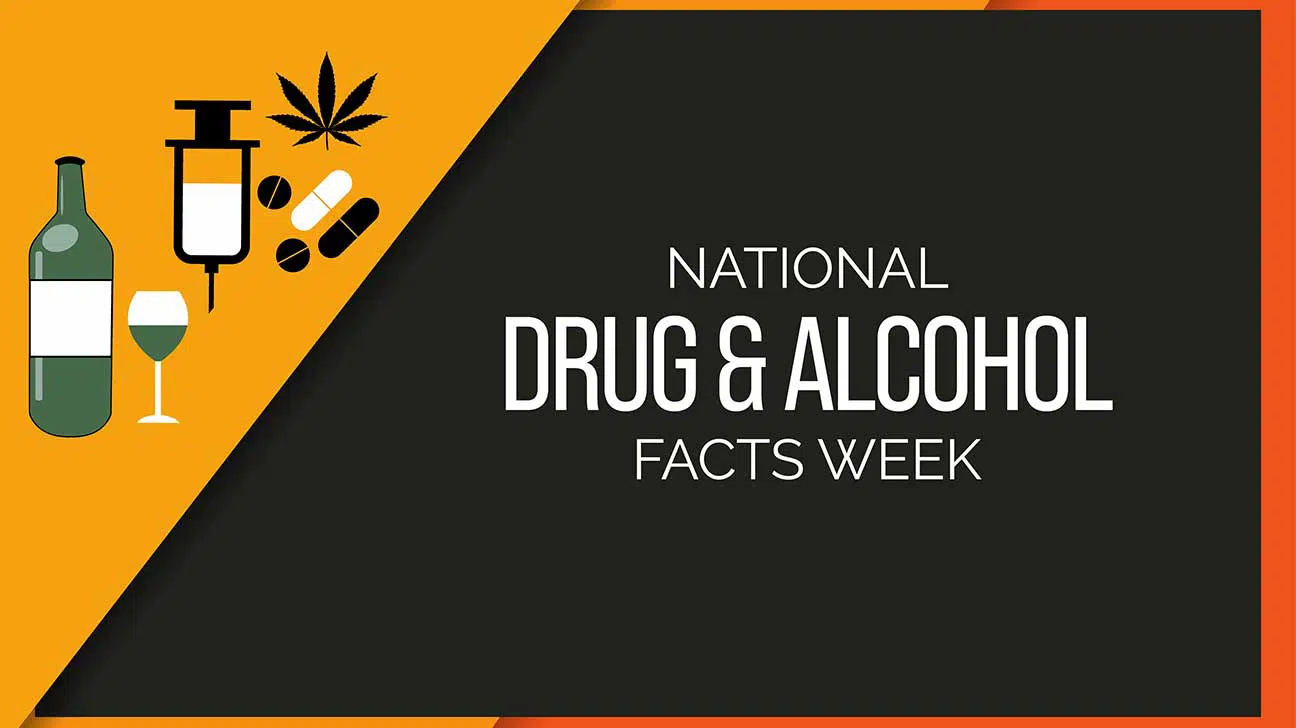 National Drug and Alcohol Facts Week (NDAFW) is happening this year from March 21 to 27, 2022.
Drug and alcohol use in teens presents many physical and mental health complications, which aren't as well known as those that affect adults.
NDAFW helps shatter the myths about drug use and behavioral health in children and young adults
What Is National Drug And Alcohol Facts Week?
National Drug and Alcohol Facts Week was started in 2010 by scientists at the National Institute on Drug Abuse (NIDA) to educate young people about drug abuse.
In partnership with the National Institute on Alcohol Abuse and Alcoholism (NIAAA), this week-long health observance focuses on the science of drug use and addiction among youth.
These organizations are part of the National Institutes of Health (NIH). NDAFW provides the latest news and research to teens and their loved ones, with community-based and online events.
What Family Members And Loved Ones Should Know
The NDAFW is not just for the teens experiencing substance use. It is also a fantastic resource for their friends, parents, teachers, and others to learn about the effects those substances have.
You will learn from professionals about what signs of addiction to look out for, how illicit substances effect young bodies and minds differently than adult ones, and much more.
You can also learn about what mental or physical health services might best suit the needs of your child or teen.
Often times, the thing your loved one needs the most is your support. Understanding the science behind addiction lets you better understand what they might be going through, and how to help.
How To Be Involved In Your Loved One's Recovery
Having a loved one in recovery from substance use can be challenging for both the person with a substance use disorder and their loved one, especially if that person is young.
Here are some ways you can get involved in National Drug and Alcohol Facts Week 2022.
Go To A NDAFW Event
Events for this week are open to all people effected by substance use, including loved ones. There may be an NDAFW event happening near you.
You can find the location of any registered events on the NDAFW Map.
If there isn't one that you can physically visit, consider attending one digitally. There is a large social media presence for NDAFW, which increases accessibility to all.
Sharing information is often done via a hashtag, such as #MyWhyNDAFW, #drugfacts, #NDAFW, and others. Follow @NIDAnews on Twitter to learn more.
Take The Alcohol IQ Challenge
You may already know more about addiction than you think. The National Drug & Alcohol IQ Challenge is available any time of year to test your knowledge of substance use disorder.
To prepare for the challenge, you can research information about addiction, perhaps by reading about street names for drugs, or learning how many people in the United States use drugs.
Host Your Own NDAFW Event
If you're affiliated with a youth organization, such as a high school or club, you could be a great candidate to host an NDAFW event. Local organizations and even individuals can do so, as well.
The event organizer(s) must be 18 or older, but are encouraged to include teens in the planning and hosting of the event, as they can help make it engaging to other teens.
Free resources and materials are available to get your event started. If you can't host it during the week itself, any event registered in March can still be recognized as an official NDAFW event.
Learn More About Addiction And Recovery
As licensed healthcare providers, we know how hard it can be to see someone you love deal with substance use disorder.
We at Spring Hill Recovery Center want you to learn as much as you can about substance abuse for the sake of your loved ones.
Call our helpline today to learn about addiction treatment and long-term recovery.
Written by Spring Hill Editorial Team
©2023 Spring Hill Recovery Center | All Rights Reserved
This page does not provide medical advice.